Time to get going on the 63 vbb project. Its been 8 years since I brought the scooter home and learned soooooo much of just how bad it was.
I first want to give a big shout out to all those that helped me and and especially to Voodoo who showed me the way to fix my bodged brake setup.
There was so much to learn to move forward on this project , welding and painting and patience.
I won't bother anyone with the before pics, tends to upset the eye's.
So first thing, new floor installed and proper brake peg and fabricated the rear brake line housing in the frame to route the brake line. Much of this can be seen here
bodywork - over my head
Ordered the proper tools for doing the legshield trim and the floor rail riveting from Sip, anyone want to buy them at a reduced price now?
Ok I lied , put some sunglasses on.
old floor removed and proper brake peg welded in
peg welded in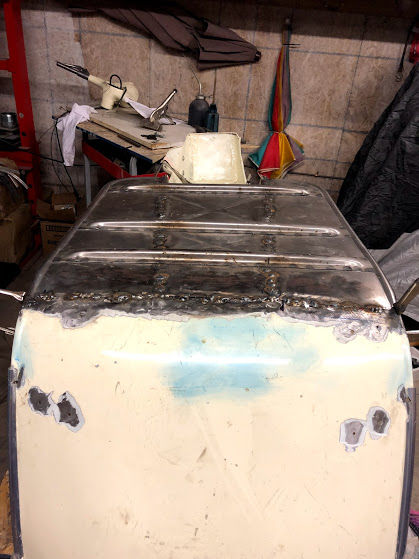 Floor welded in place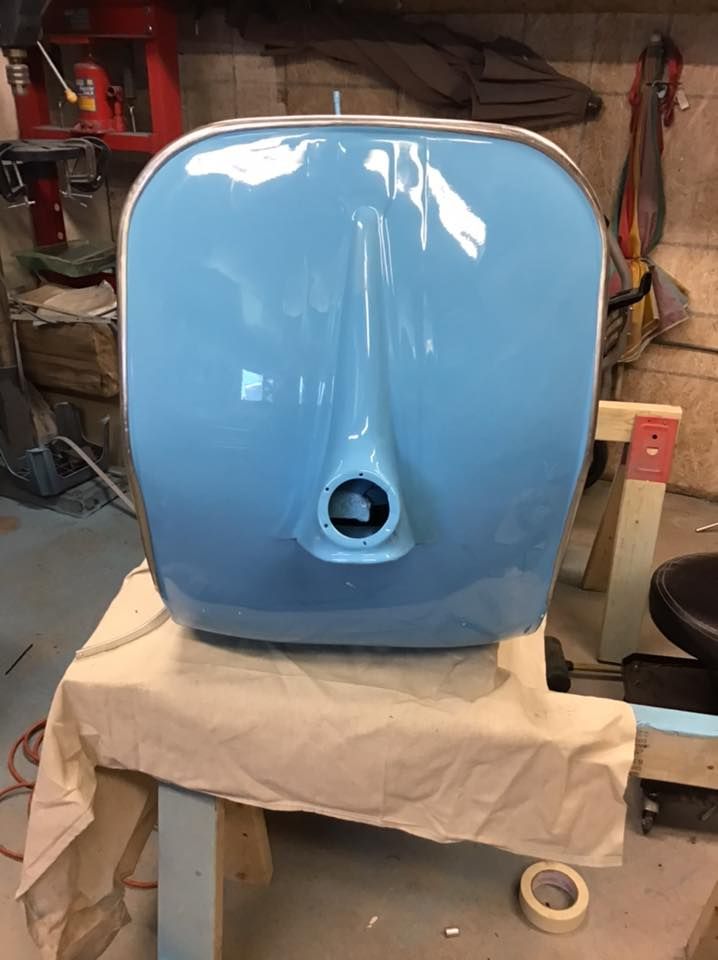 Paint done and Legshield trim install using the tool