Stopped here for a couple pix.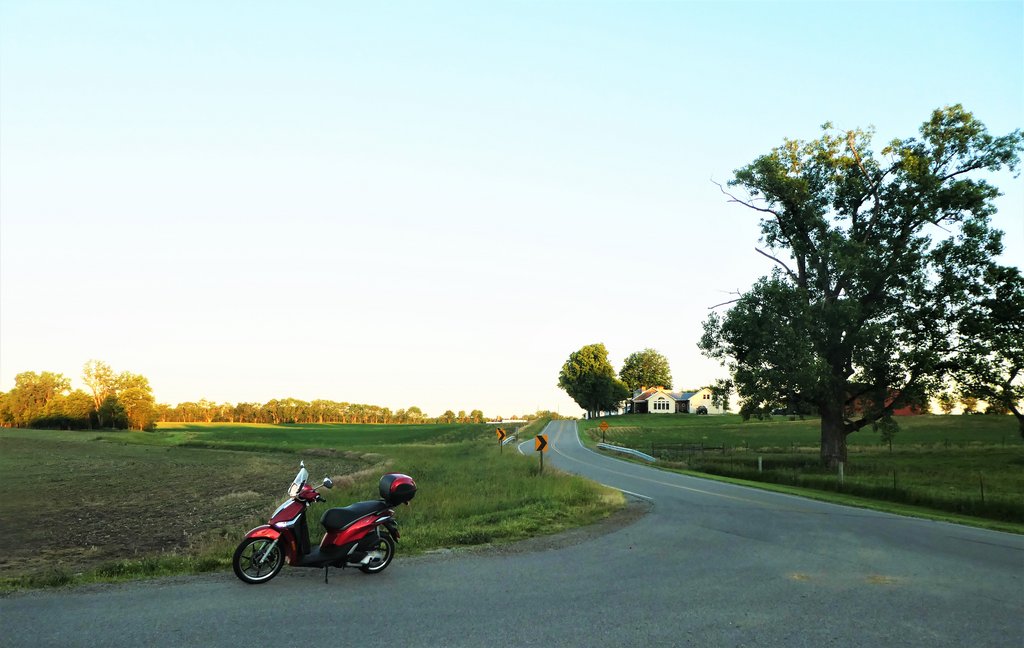 Then I noticed this guy staring at me.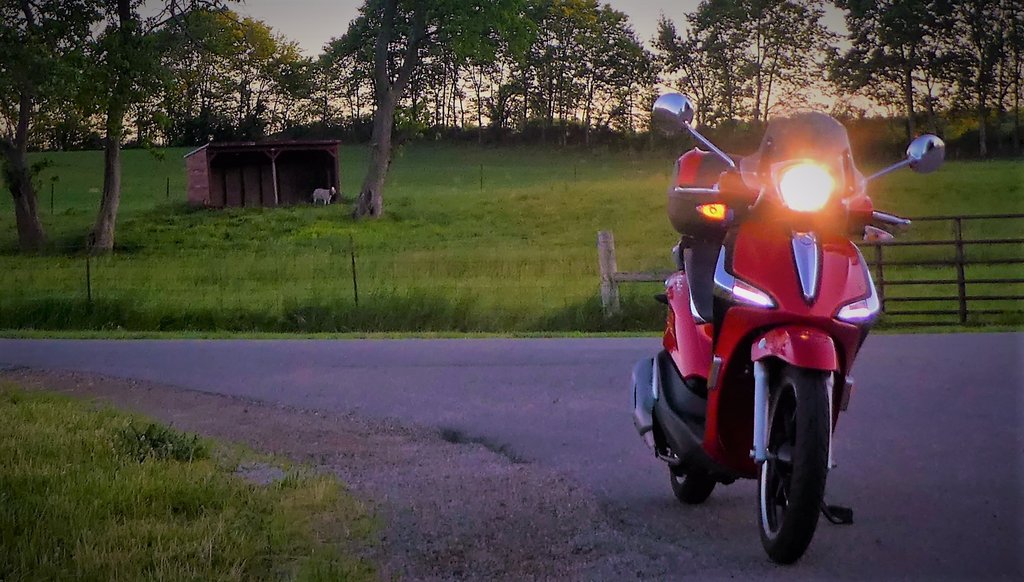 Took a pic of him (her?) All morning I was feeling a little sad for this lonesome goat, out there in that field, with his little shanty where he'd spent the night.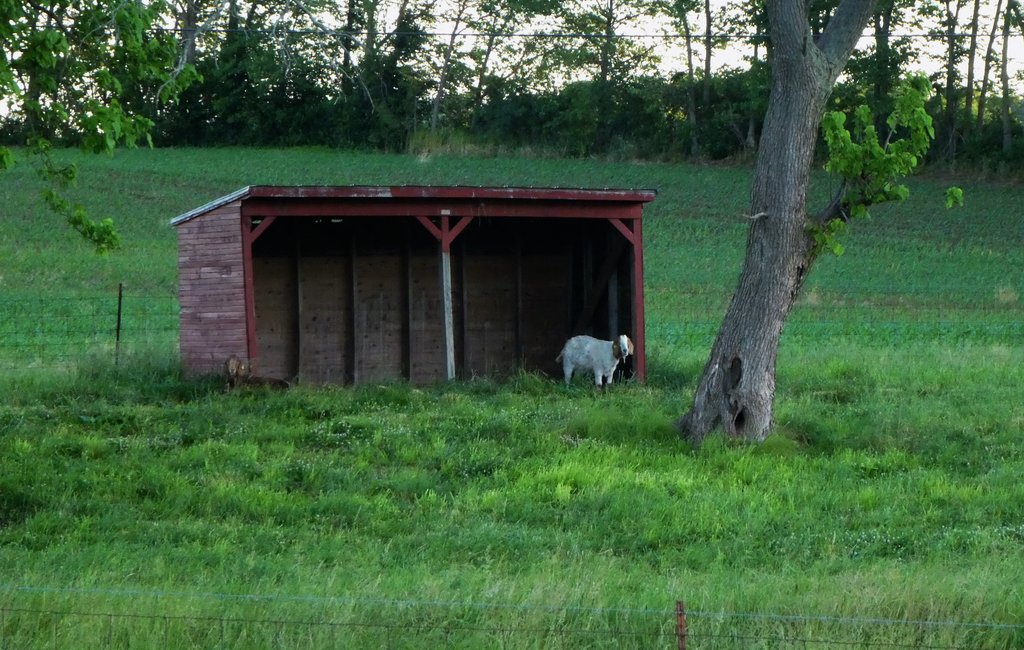 Get home and improve the photo and...what ho! ....a second goat in near perfect camouflage staring at me, too.
TWO goats.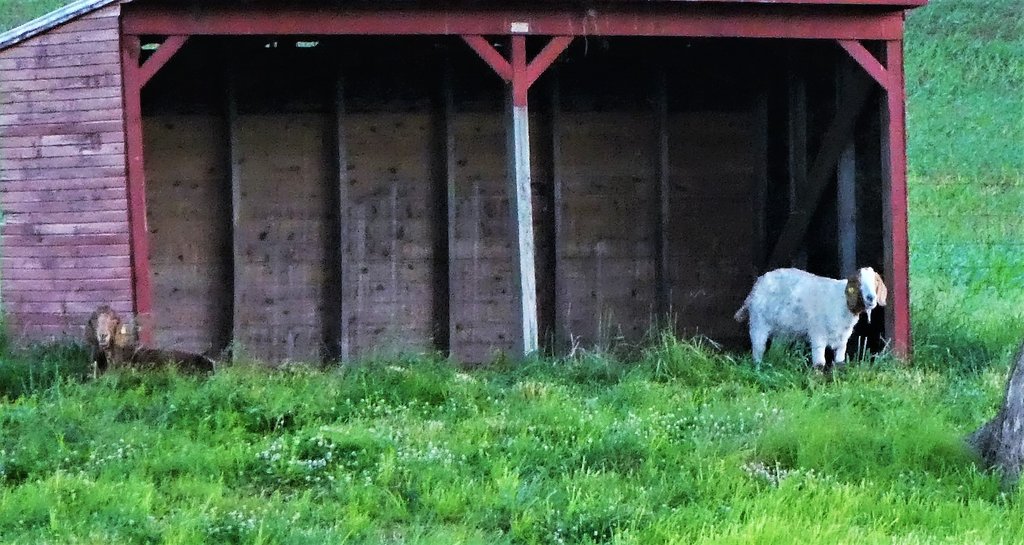 Now I feel better.
O.S.
and Joe brought out his nice old Reflex...in the Proper Honda color.