At sunrise today....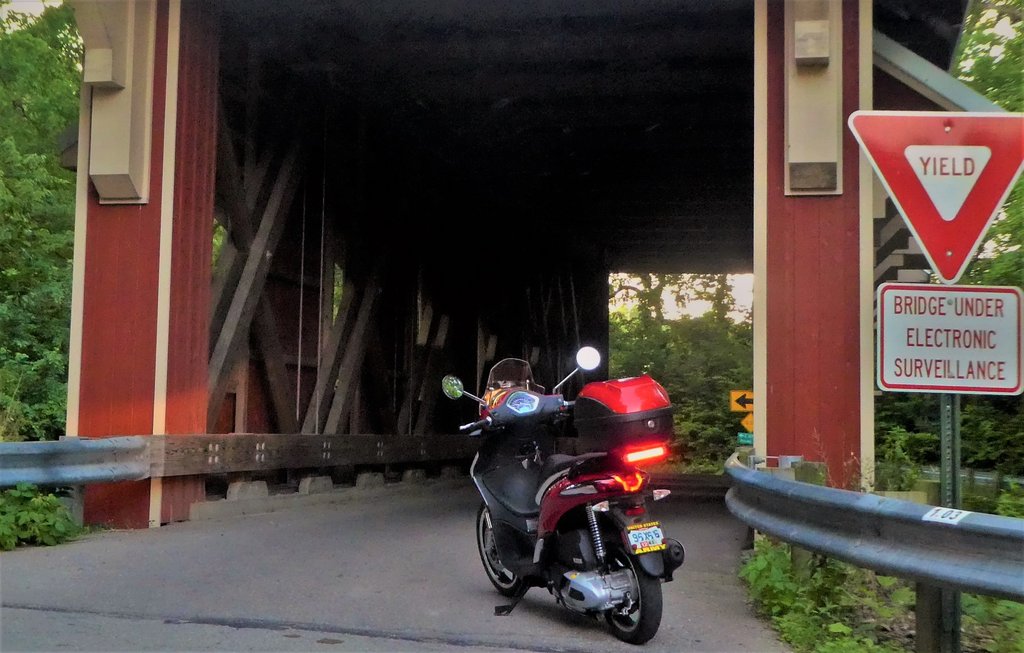 Mom and two fawns crossed slowly in front of me. She stuck around long enough for me to dismount and take pix.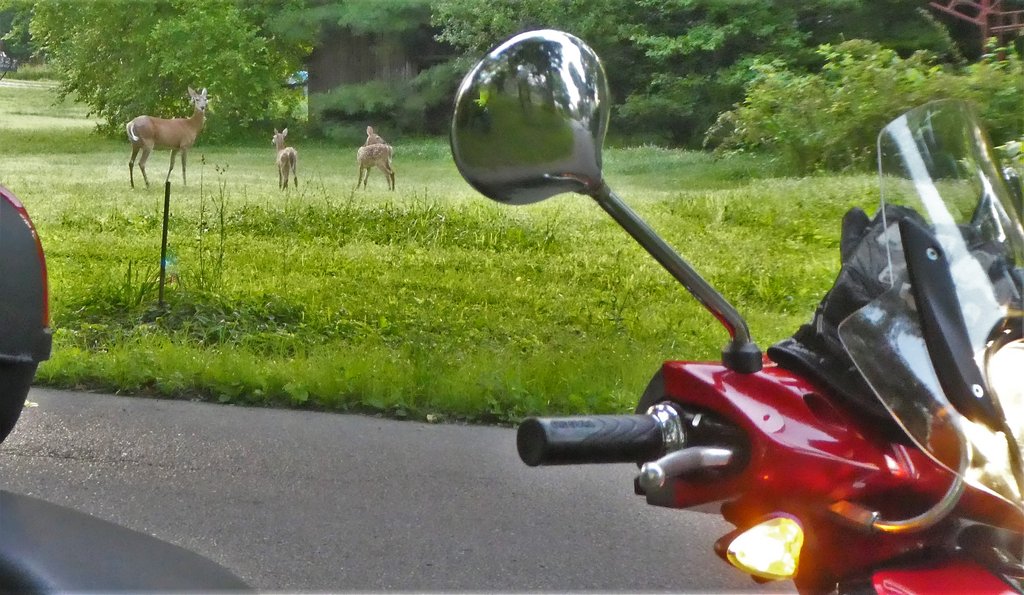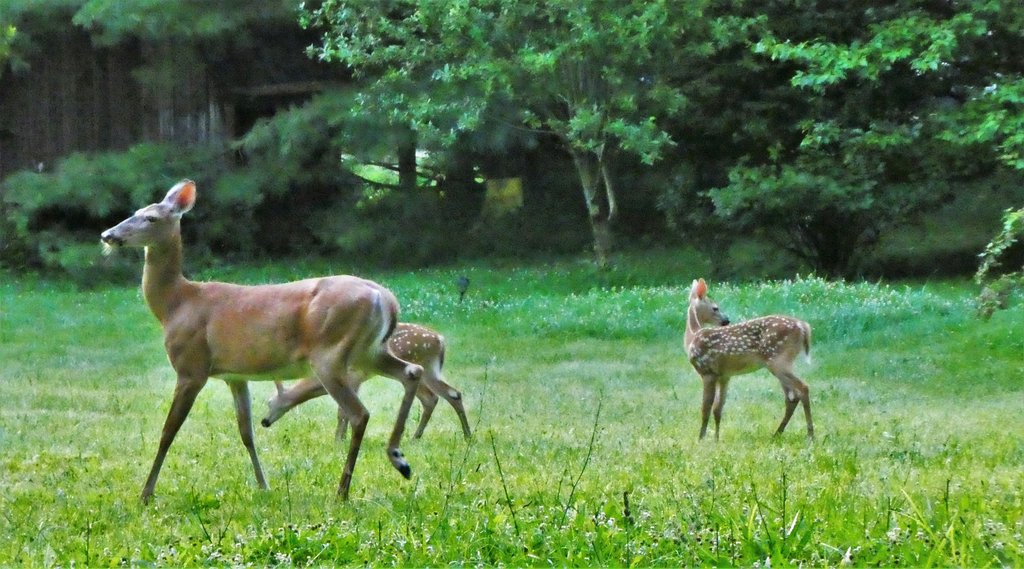 This one was fascinated by my space suit.
He was walking slowly towards me ...until a kid in a loud Golf went by.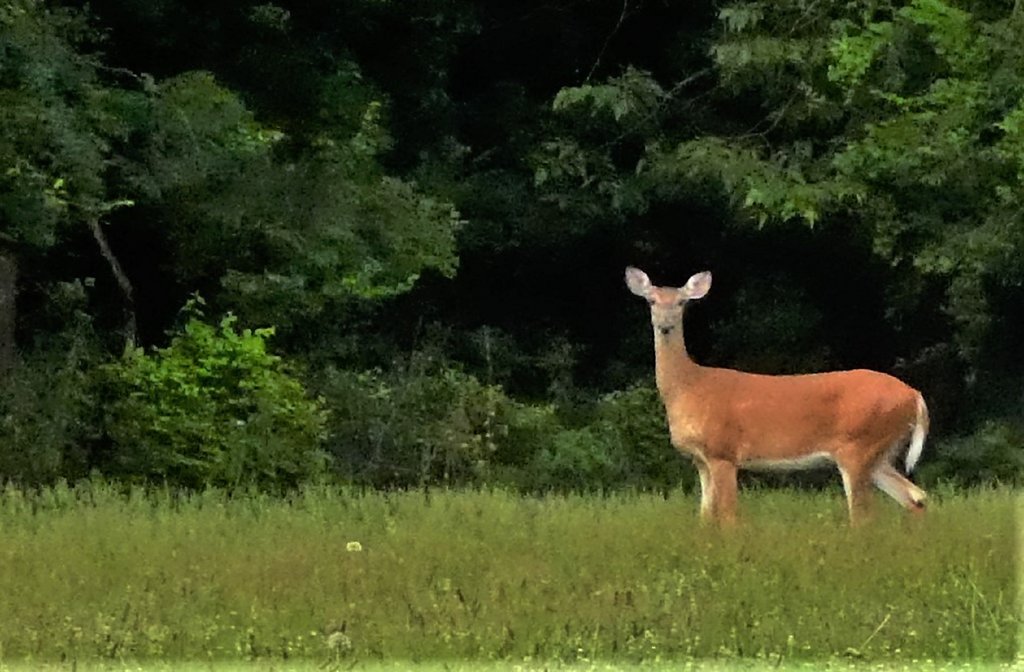 Had one more surprise me on the way home.
That's twice now in the same area - logged this in my ride memory. Will slow to about 15mph in that area now.
And, "knee high by the 4th of July" It was a good spring for growers.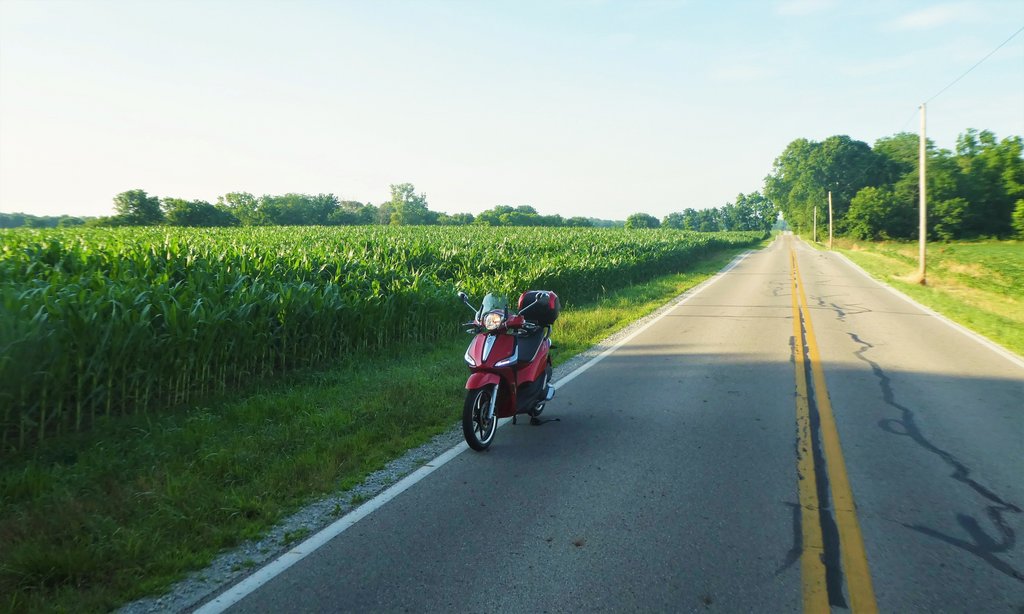 O.S.