Back out for my first good cup of coffee in a week, after trip to Tenn.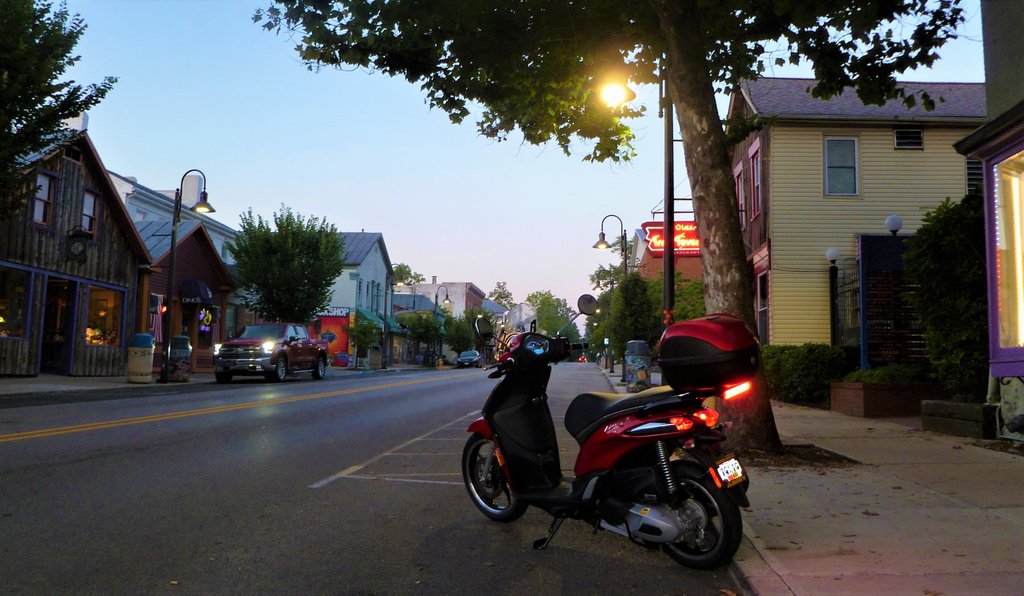 on the way to town...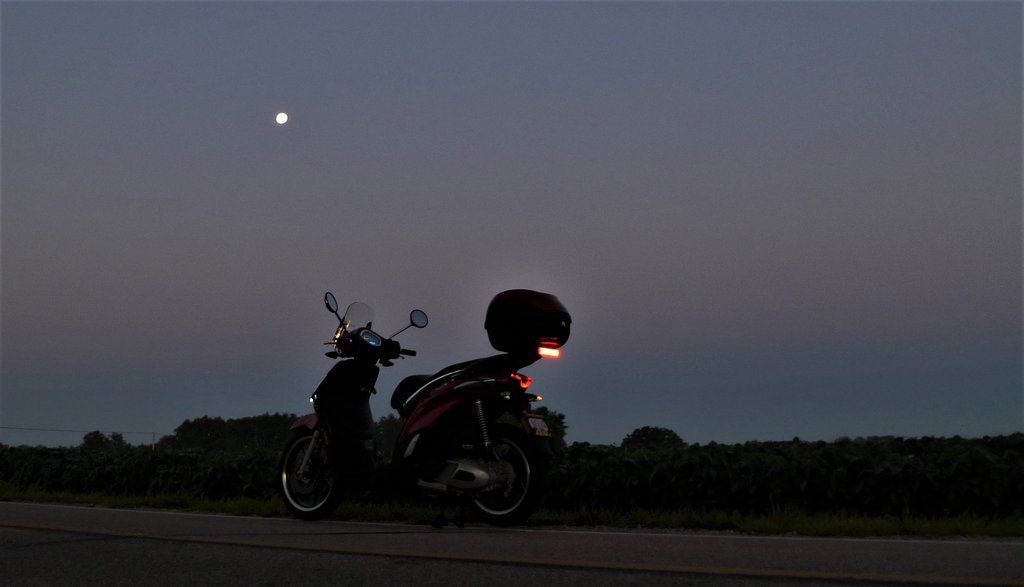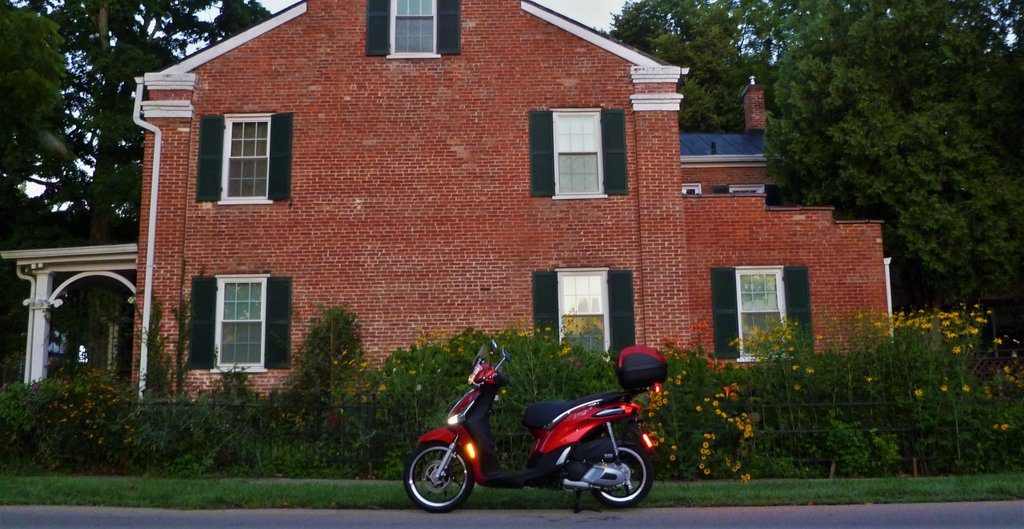 After a hike in the Smokys we return to find mother bear next to our cabin's porch, Tennessee - taken through windscreen of car... (10yrds from our cabin....2 little ones sleeping in the tree...mom keeping guard below. Bear=proof trash locker no match for experienced bear we discover. Phoned the rental office, "Yep, there be bears around. Don't play with them. Oh, and don't try putting the trash bags in your car.")
Right!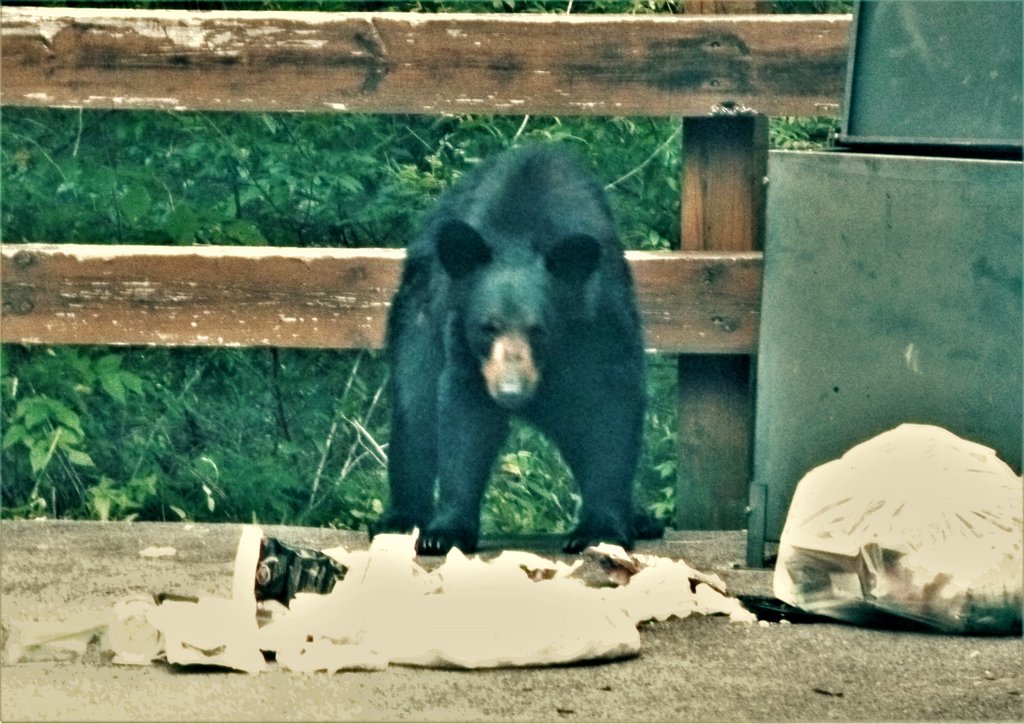 O.S.