Not many kids riding the school bus these days. That 'wondering?' youngster is wearing a mask.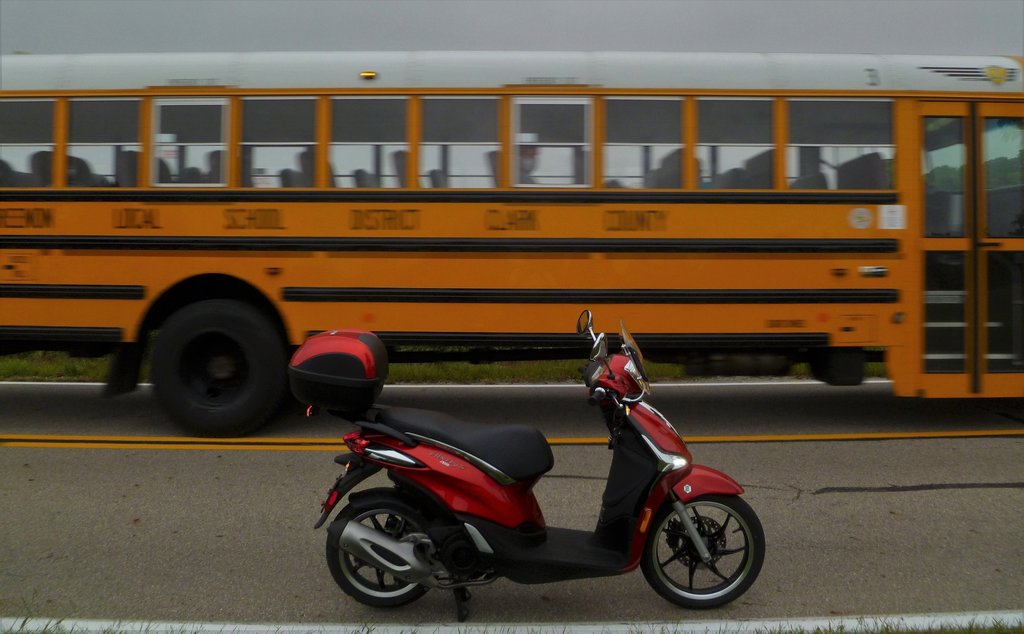 Village policeman patrolling the alley back here stopped and watched me for a time. after several years, they're pretty used to finding me with a scooter and a camera all over town. Fortunately.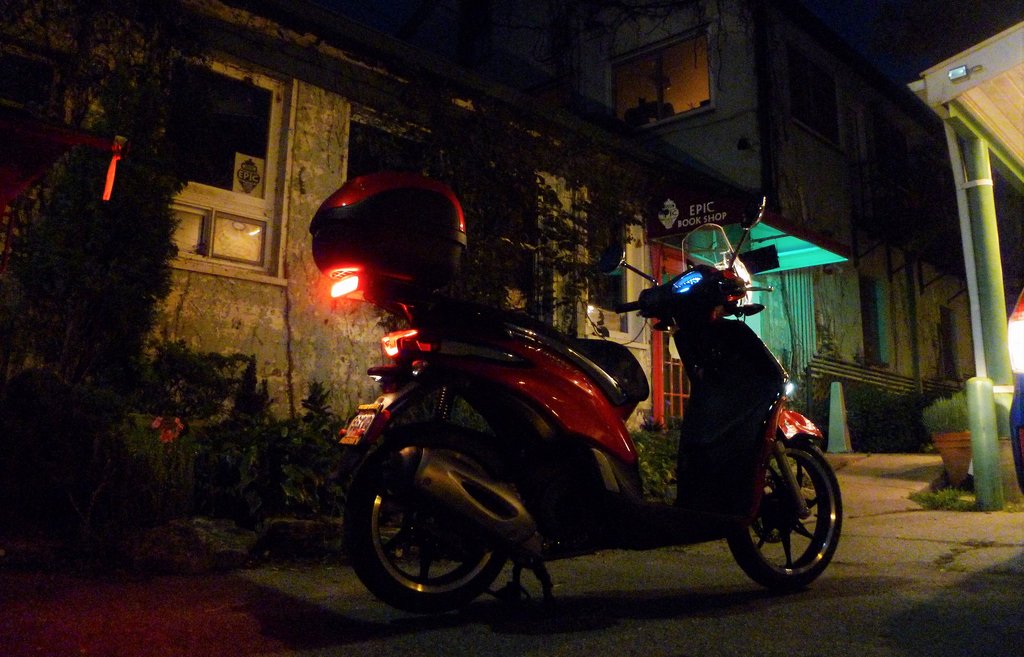 This person always hangs something spooky out the window for Halloween...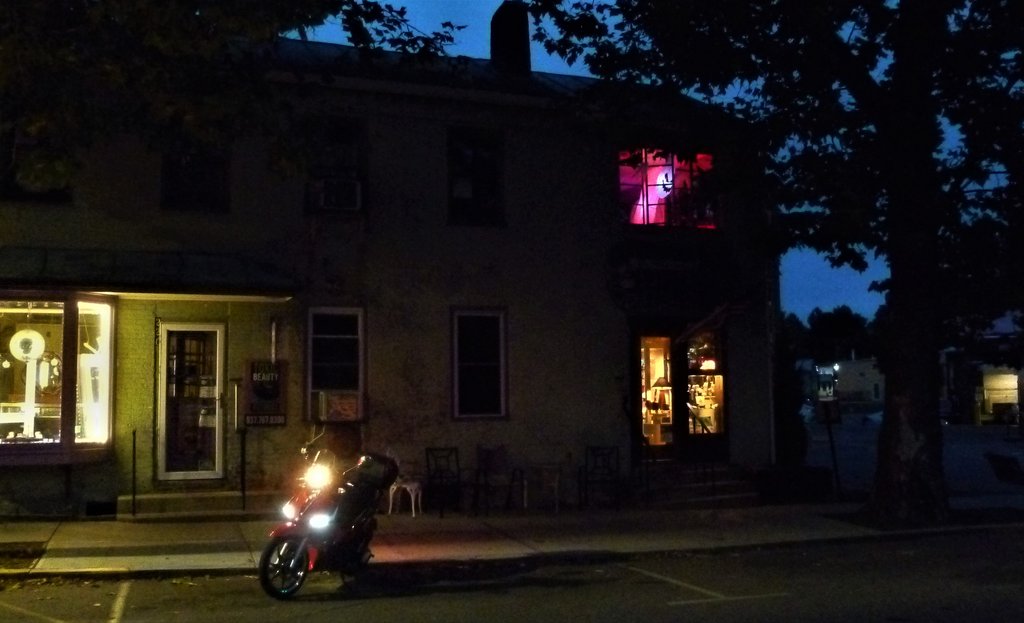 Really like the lights on some of these big rigs!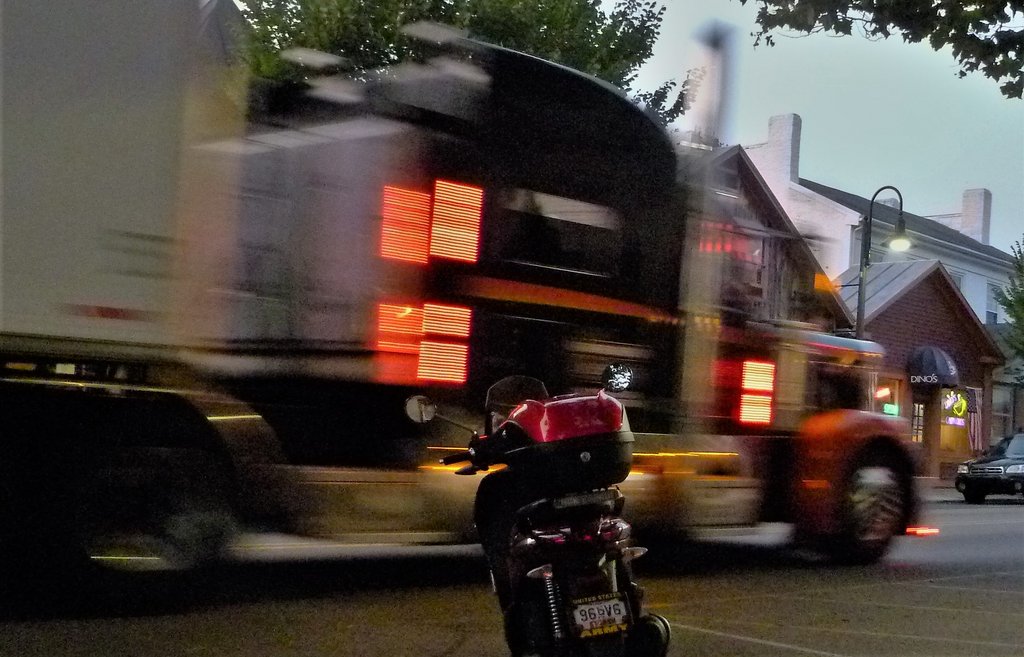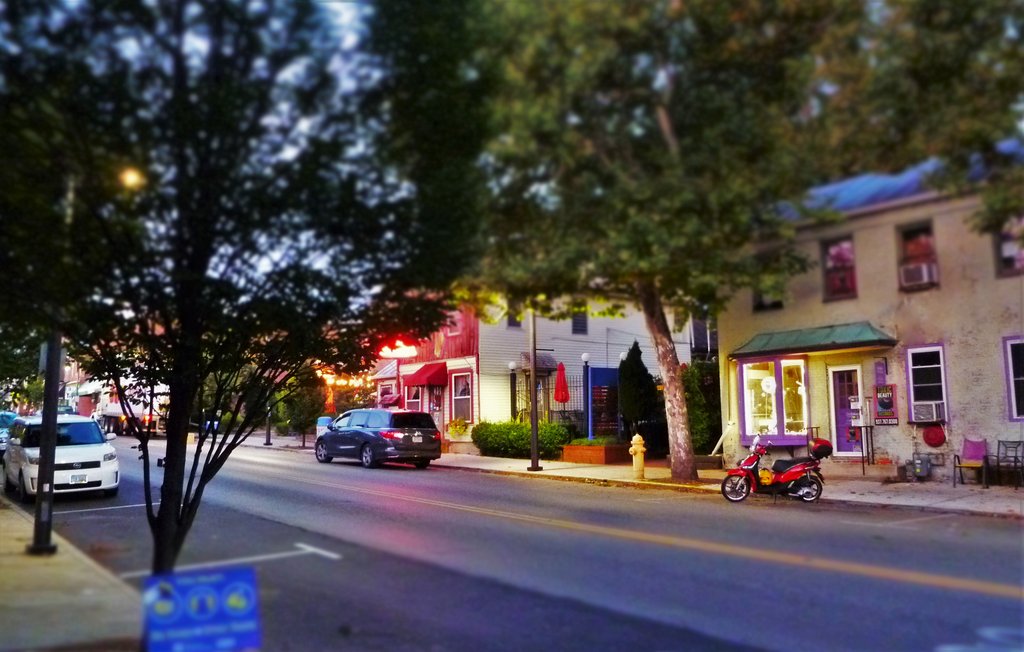 O.S.