Big shout out to Mark to start. As always he has the tools, the ideas, and levels of patience for my stupid notions. Pics tell the story:
Step one (after scribing) was dremeling out the recess.
The slow and tedious... hand filing the recess down to be even to where the circlip lives.
About ready for the drill press...
My crazy dog SQRL has a crush on mark and kept nipping his ankles and trying to herd him.
Maybe this side will get his attention?!?
Drill Press action...and then tap that shit.
yep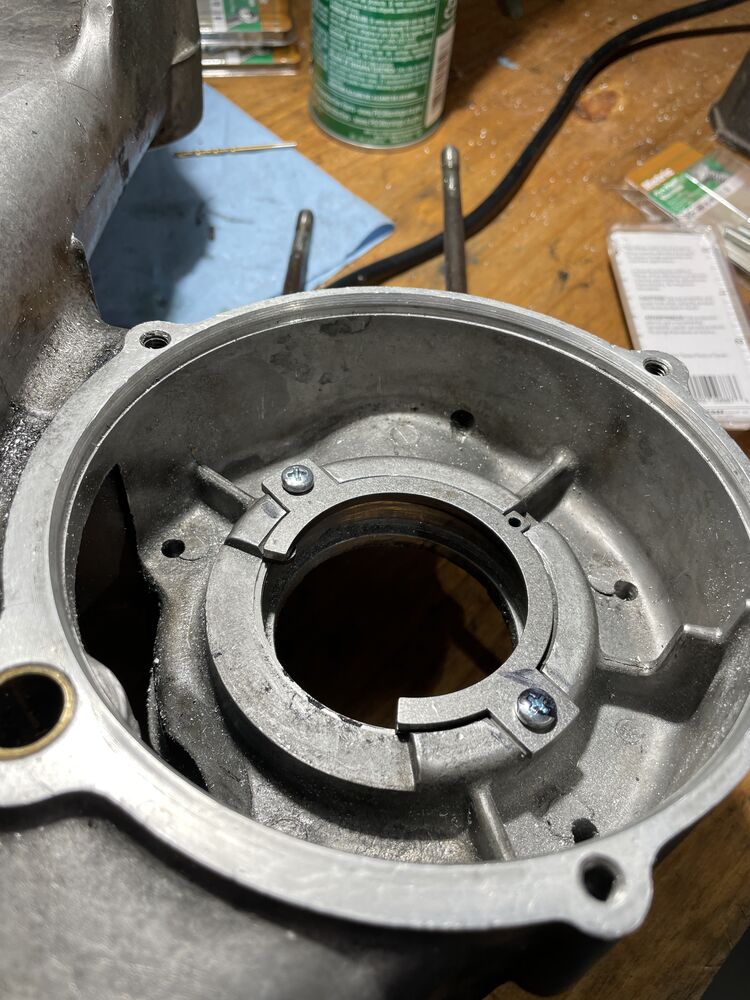 m4 and ready to rock
A set of saved SS180 cases. A bit of a fight with the bearing and crank... but done.
Hat tip to EVERYONE that had ideas, retainers , and helped! Grtazi