Sun will be up in an hour and a half - warmish
with strong headwinds.
Notice I leave the Liberty and its Maxxis parked when I'm setting out in the rain. The Kymco is fitted with Michelins.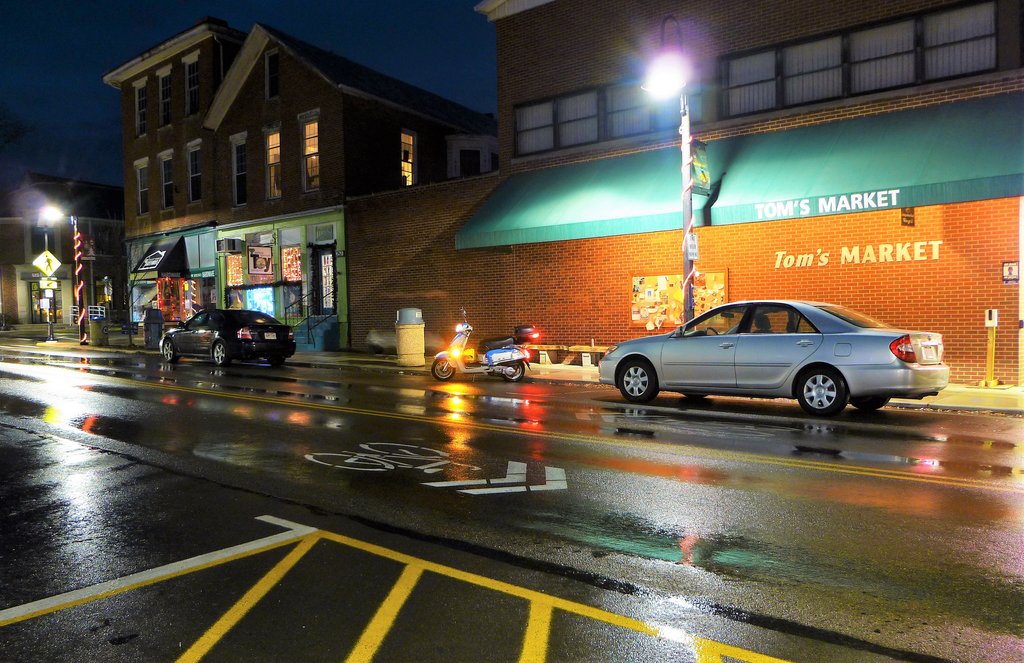 When it rains, there is always the Group W Bench when I get there, for coffee in the dry.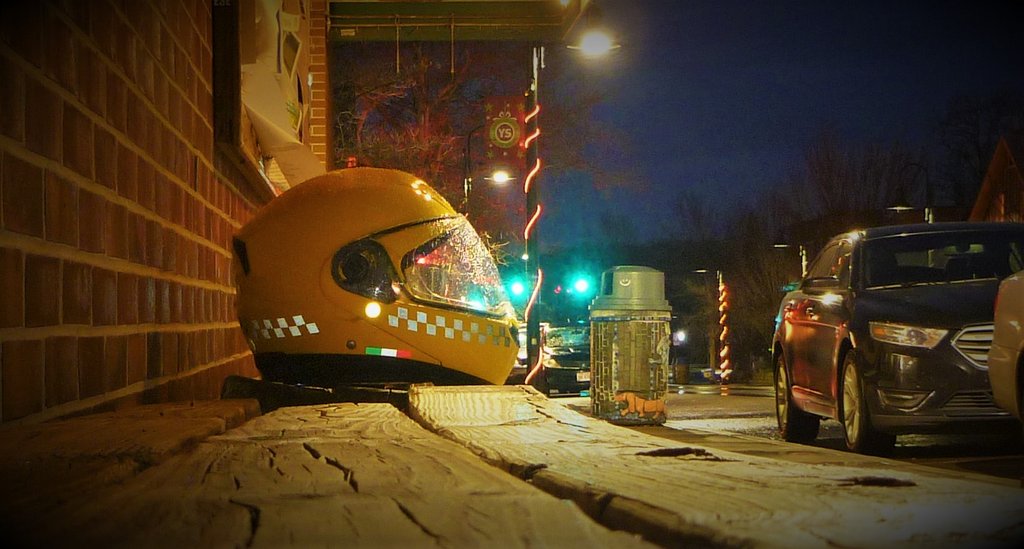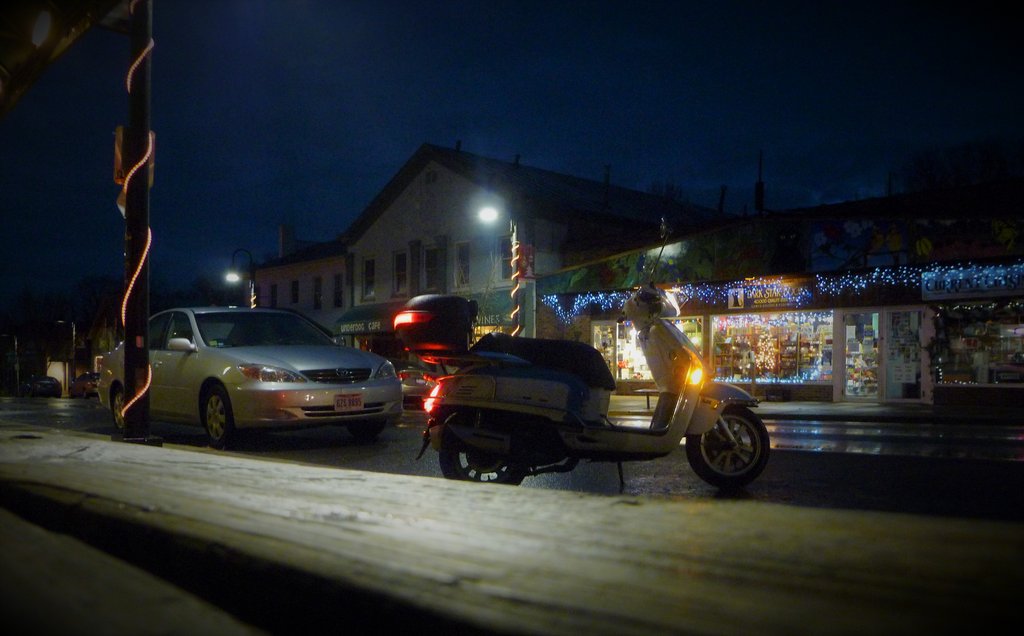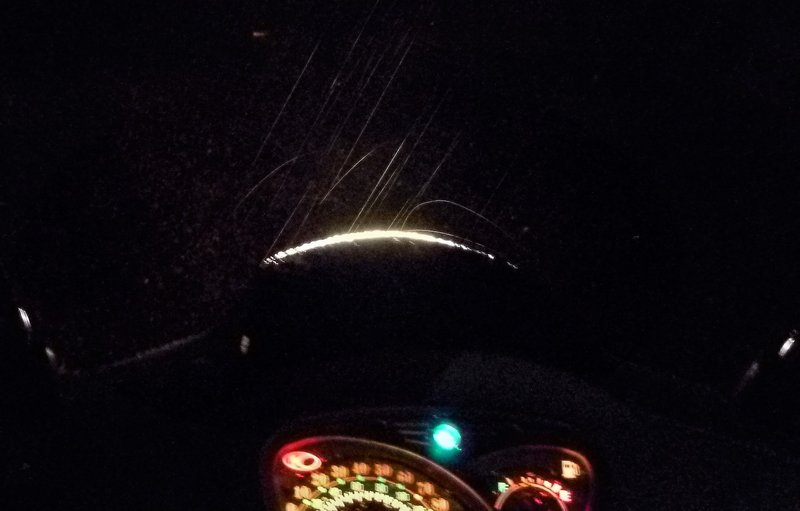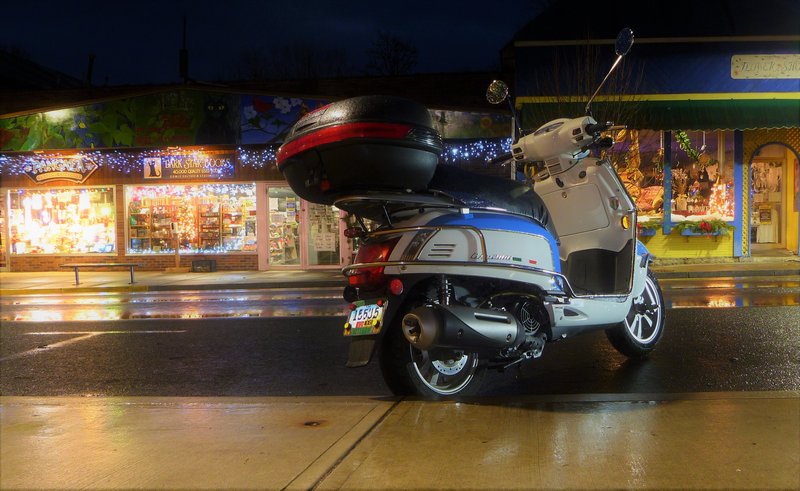 The ride home - intermittent showers and a 20mph tail-wind!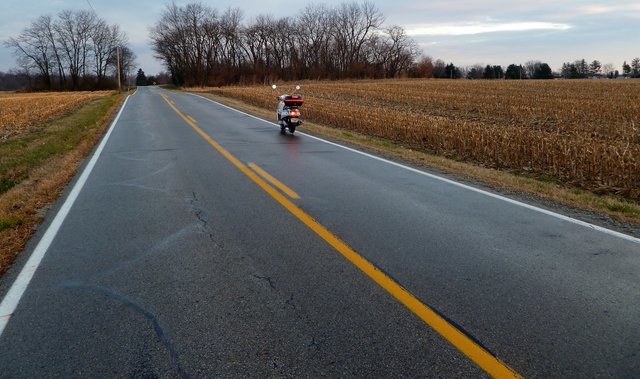 O.S.