Just picked up this unmolested smallframe with only
1000 miles
637 miles (EDIT: 1000KM not miles!) on it.
It's getting the Voodoo treatment... spit shine, wax, carb rebuild and new fuel lines. Get it running and leave it as is!
Only a few things needing replace... mainly the gas tank was rusted out pretty bad. The original owner bought a replacement gas tank from Scooterworks but didn't grab a new fuel tap or tool to remove the rusted old one... so he decided to sell the whole thing instead of dealing with it. $500 for the smallframe, $100 for the new gas tank. Other than that, the left light switch plastic knob is broken, and the left bar end turn signal lens is broken. Got the left light switch ordered and hopefully I'll track down a bar end turn signal lens. If not I can try making a cast and duplicate of the right turn signal lens.
Pictures for your enjoyment!
what is this in the bed of my truck?
fun new toy to work on!
km speedo.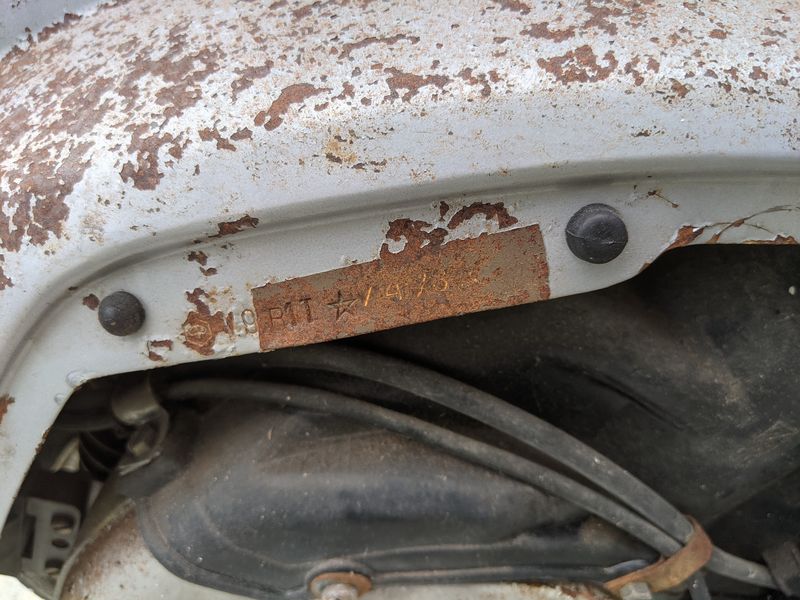 need a new lens
could cast and duplicate this one.


Last edited by swiss1939 on Thu May 20, 2021 5:03 pm; edited 3 times in total