I am scraping the bottom of the project barrel and rustoring an old AllState roundtail that has seen better days, but is basically solid. A scooter buddy worked at Sears in high school and remembers these light blue beauties when they arrived at his store.
He's now got a similar, but slightly newer frame & most parts but his was rattle canned w/ dark red primer which he has been patiently removing w/ grafitti remover and getting good results. So we're doing twin projects and hope to put in P200 motors converted to 8".
I just got my Mercato CARE package(thanks guys) w/ cables and that odd bearing set w/ loose balls so I can begin assembly as soon as I do a bit more sanding. The green filler is fiberglass and very thin where leggy was welded, but tough as nails.
Here's before pics, I will be saving the old paint best I can.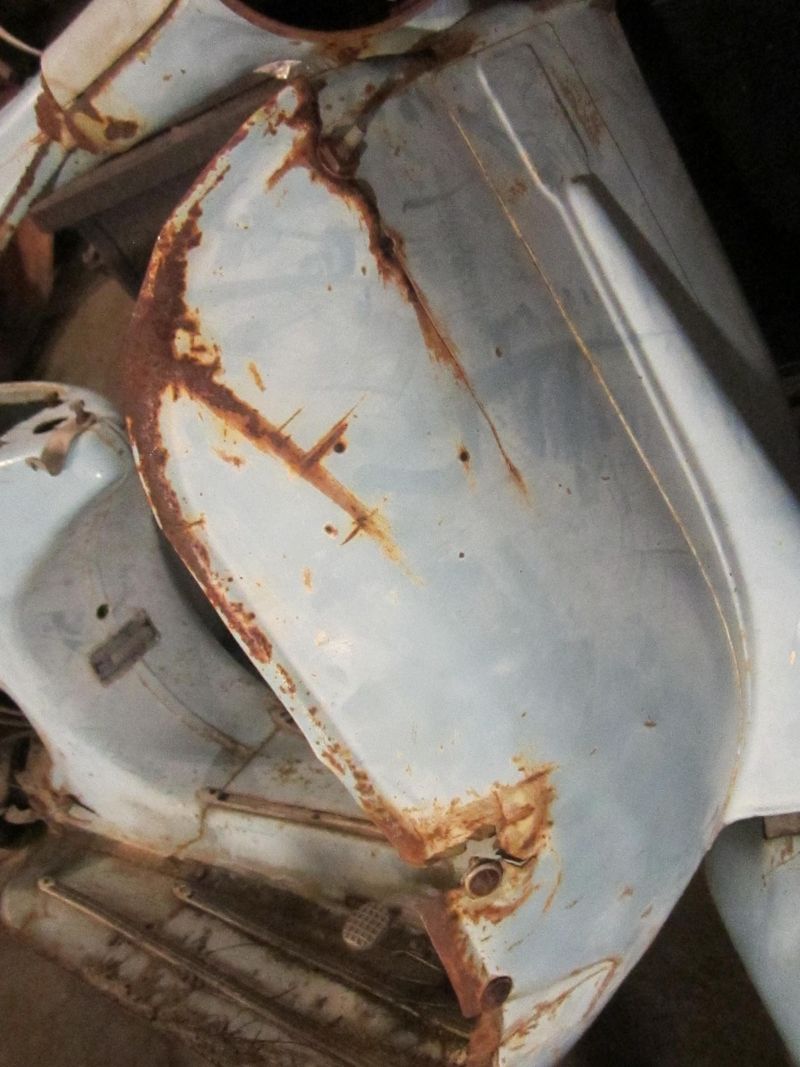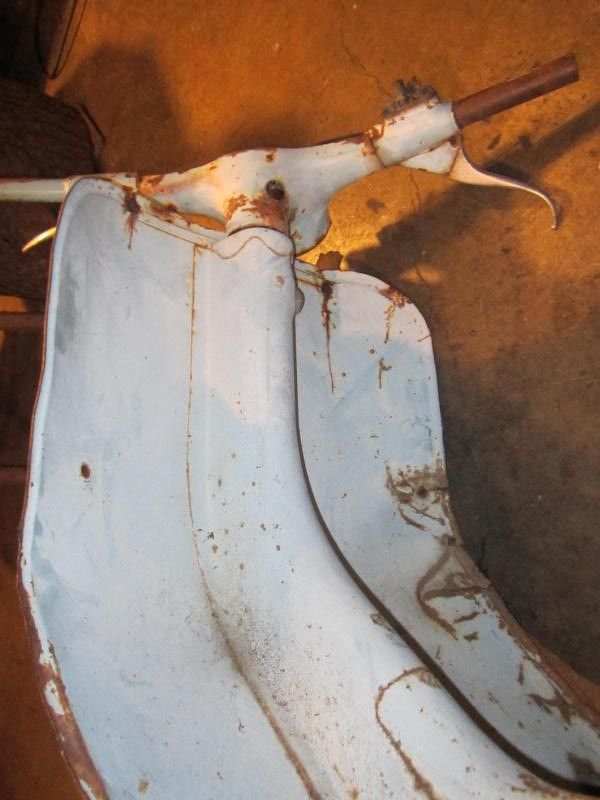 Last edited by V oodoo on

Tue, 06 Apr 2021 20:46:35 +0000

; edited 2 times