The SS Minnow's Malossi Sport 210 was mostly built in an afternoon. It's proven robust, reliable, quick, and mighty fun, so I'm loath to mess with it.
But... Given the proliferation of new tech bits for Vespa engines, I've been fascinated for a while about just how good a PX style poweplant the average guy can put together himself.
For me, the BFA 306 is out of the question for this exercise. While it fits in a PX, it's really a T5, it can't be built into a set of PX cases, it's parts all rely on each other so there's no real mix and match and your stuck with BFA parts forever, and... well there's lots of there things I could say, but face it, it's too bloody expensive.
So I set myself the task of squirrelling away the parts for a Boss Hog build.
Step one was a 244 Quattrini Cylinder. That's been on the shelf in my office, teasing me for over 9 months.
Next I went looking for a donor 200 motor, or even a set of cases. I watched for over 6 month, and exactly none came up for sale. I thought I'd finally found one, but when the owner (a Brit living in Aus) heard what I wanted it for, he wouldn't sell, because he "didn't want me to ruin his engine".
So, onto plan B. In for a penny, in for a pound. Along with a co-conspirator, I bit the bullet and purchased a set of Malossi VR-One cases. Two days after they arrived, someone advertised a full, running, late PX200E engine for less than I've seen anywhere, 7 miles from home. (Yep, I snapped it up, that's a build for another day).
To get the most out of the 244, I was coveting the Kingwelle 64mm Stroke, 128mm rod crank. This gives a 260cc final result, and, well, going Boss Hog demands displacement. Sadly though, Kingwelle had no stock, and weren't about to for some time.
Ginch came to the rescue here - a buddy here in Aus had just lunched an engine with a near new Kingwelle, and wasn't planning to rebuild it. So some shekels were exchanged, and 260cc's was back on the table.
Shiny
For this to go in the cases, it was necessary to mill the flyside out to 100mm. Luckily, I have a friend with a CNC mill in his garage.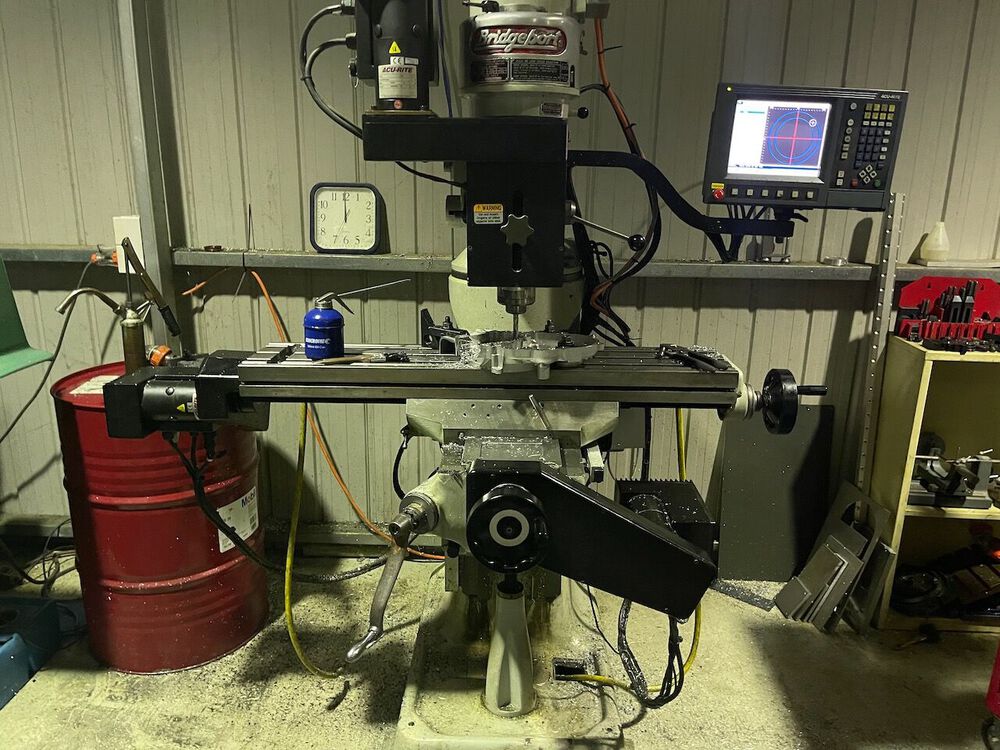 Tonight at work I had a first squizz at how much dremelling I'll need to do, so the Quattrini finally came out of the box.
Interesting piston, no exhaust window
But whopping great cutouts in the sides
With 4mm to fill, I've chosen to go with a 2.5mm base gasket, and 1.5 at the head. Luckily, SIP do laser cut versions which are pretty close to bang on.
Marrying this up with the crankcase shows there's not a huge amount of Dremel work to be done.
Crankcase after markup.
A small blend for each of the main (side) ports, and to windows to expand at the top (bottom of photo).
There's an interesting protruding lip on the cylinder's fly side port.
It hangs out in space protruding over the flyside port( you can see I marked the overhang on the spacer in the photo further up). I'm thinking maybe the original cases have no meat there so the lip is built in for that. I _think_ I'l be ok to dremel it off and blend it and the spacer back to the line of the case port, but if anyone knows better, pleas let me know before I do something stoopid.
This won't be a super quick build like the 210 sport was, but it should be fun to see if a bloke in a garage can build a Boss Hog version of a PX vespa power plant.


Last edited by Gt6MK3 on Wed May 19, 2021 8:35 am; edited 2 times in total