November 1st it was time to become a one-scooter household. I handed over the keys to the new owner of my 1965 Heinkel Tourist. Now Lola, my gts300 has the garage all to herself.
It was time to let someone with more patience and experience tackle a more thorough restoration on that sweet vintage German bike than I could. The auction process at bringatrailer was a great way to find a dedicated enthusiastic new caretaker for my Heinkel.
I miss the old bike, but am having a ball riding Lola on longer 100-plus-mile trips. I'm learning so much here from all of you on modernvespa about maintenance and culture too. Many thanks to @jimc who took care of Lola for her first 11 years.
videos of the old Heinkel seen here: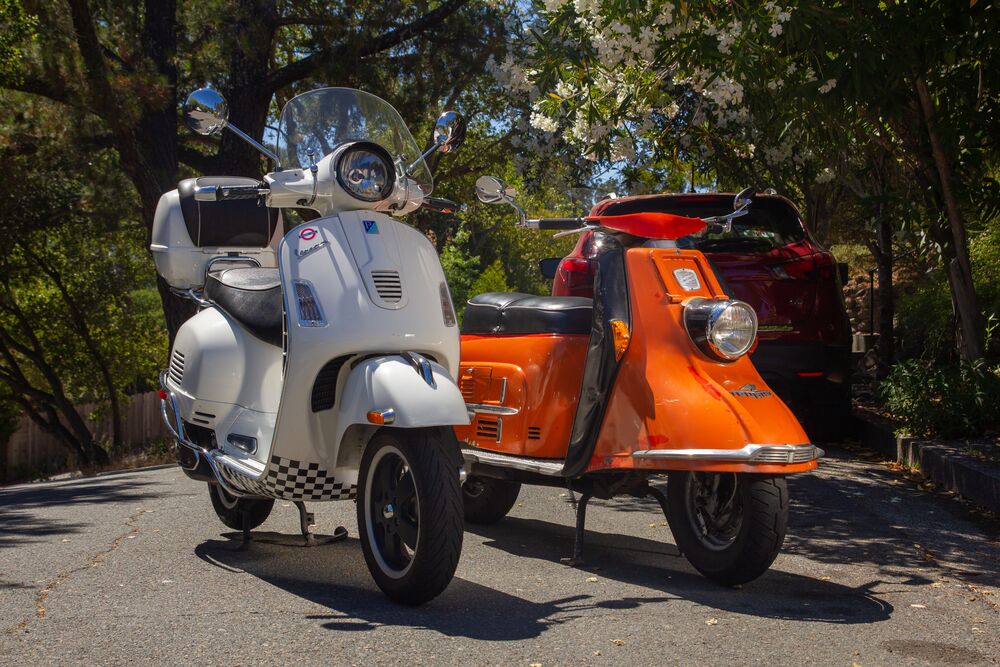 Lola and The Tourist