It's getting close.
I'm coming to terms with it not being perfect. I have it so close, and keep redoing body work, but there are still imperfections. The cowls are the worst.
But I think I'm ok with it being an 8/10. I want to ride it, and not put it in a museum. So it will probably get some wear/damage.
It will be a 10/10 of operating condition. All new mechanical and electrical parts.
I'm actually kind of amazed at how well the seam came out. But it's not a perfect match.
I sanded everything down to paintable state.
It's less noticeable with the center mat.
The cowls look perfect in this light.
In the harshest shadows, they're not perfect.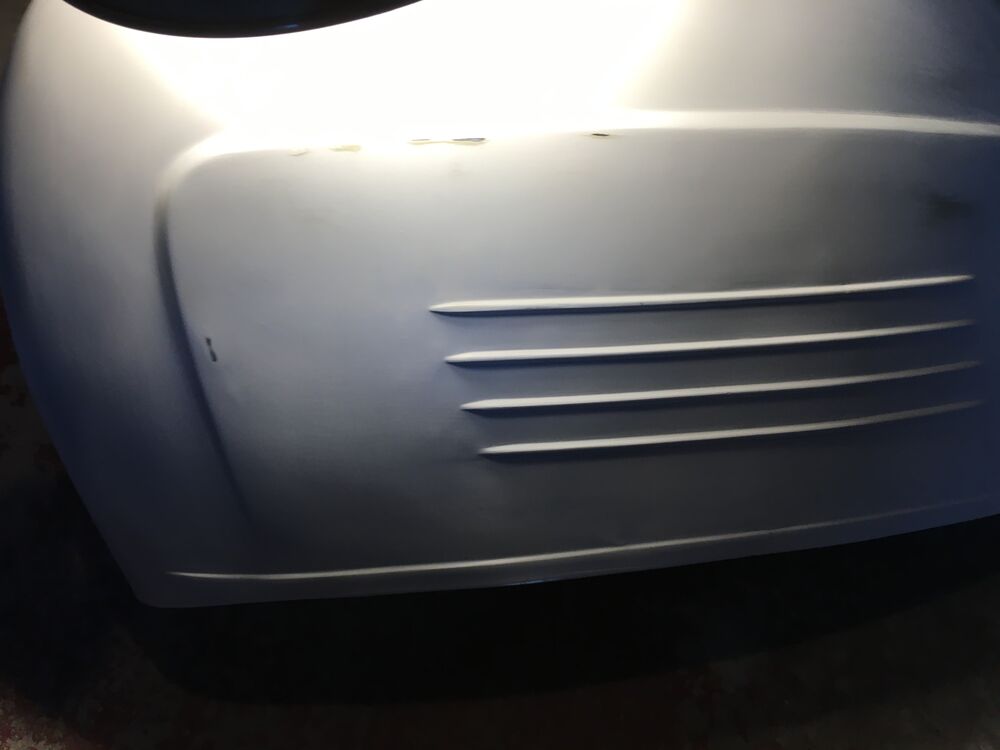 You can really see here.
I straightened out the tail. It's actually pretty straight at the bottom, but feels like it isn't.
I left the kind of puffy spot welds. I might revisit this.
This is all behind the fender. And not really noticeable. And it felt honest to keep it.
Trim fitting stage. This will take some work. I have to trim all the rails.