Keeping it mostly stock, finding parts is sometimes a real bugger!! Lol
New Malossi carb /Dellarto jets , Pollini Head (this is a little bigger 64cc) plus new gaskets for all.
This is powered by a magneto so no battery!
Gas tank was in great shape, just had to clean a little before heading to powder coat.
New side covers in black, looking for white, had a chance, lost 'em. Originally grey. Have to wait for NOS to surface. Fingers crossed.
NOS FINDS: Headlight see pic, speedo and gasket.
Used parts found took YEARS! Speedo spacer, quill stem bolts, quill stem spacer, front rack- super excited to get this they are rare and usually expensive as heck $300+ got this one for 85. 🤗
You dont see the new cables, side covers, and engine parts. My mechanic has them.
My talents lie in sourcing parts, finding a good bargin, cleaning up old parts, and color choice. Lol.
But I will be learning to do some basics now, so I will likely be posting a lot, haha.
T part is for the seat and rear rack
Here are more pics
Does anyone know what do you call you call the little rubber covers that cover the cable connections? I need some!
Parts on the way.... NOS racers, rings and bearings for steering, taillight and bracket super hard to find, speedo cables, vin plate.
That's all for now.....
Domino cluster
Old petcock
View from top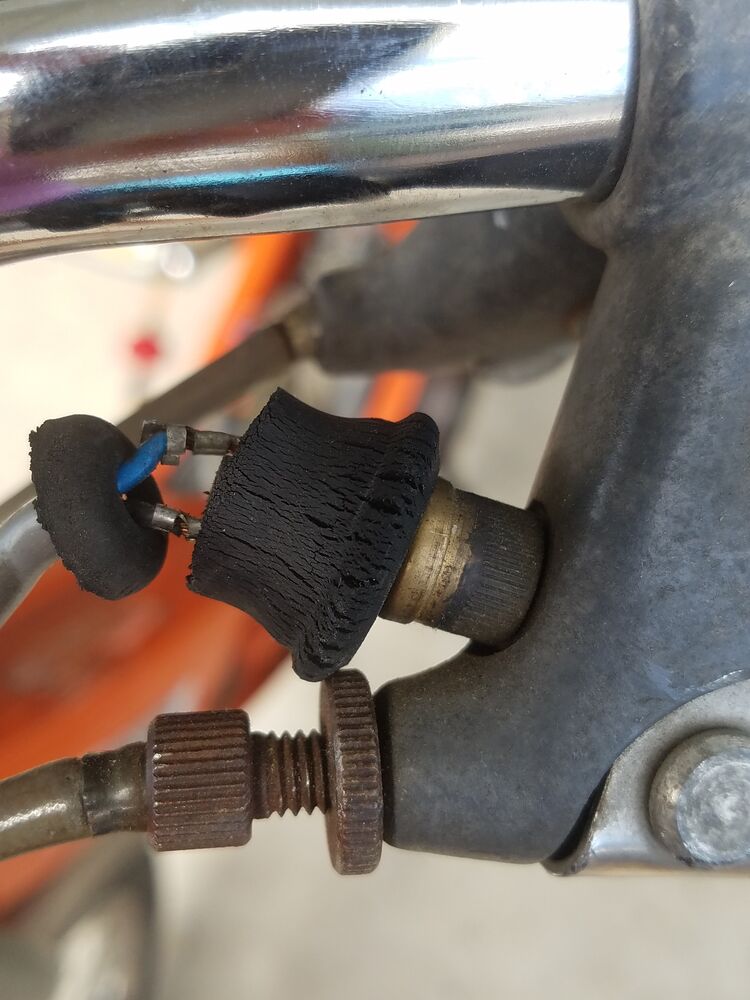 These are the rubber things I need
Branding
"T"
Saddle
Mug Shot
Box-O-Treats New Old Stock Headlight, Sppedo, Sppedo Gaskets and Ring, handle Bar Quill bolts and spacer almost impossible to find, gas cap looked for this for three years, bolts for side panels.
Look at the detail in these rims!
Fork lock was compromised!
Need a new fender unless anyone knows how to fix this, without a sticker that is lol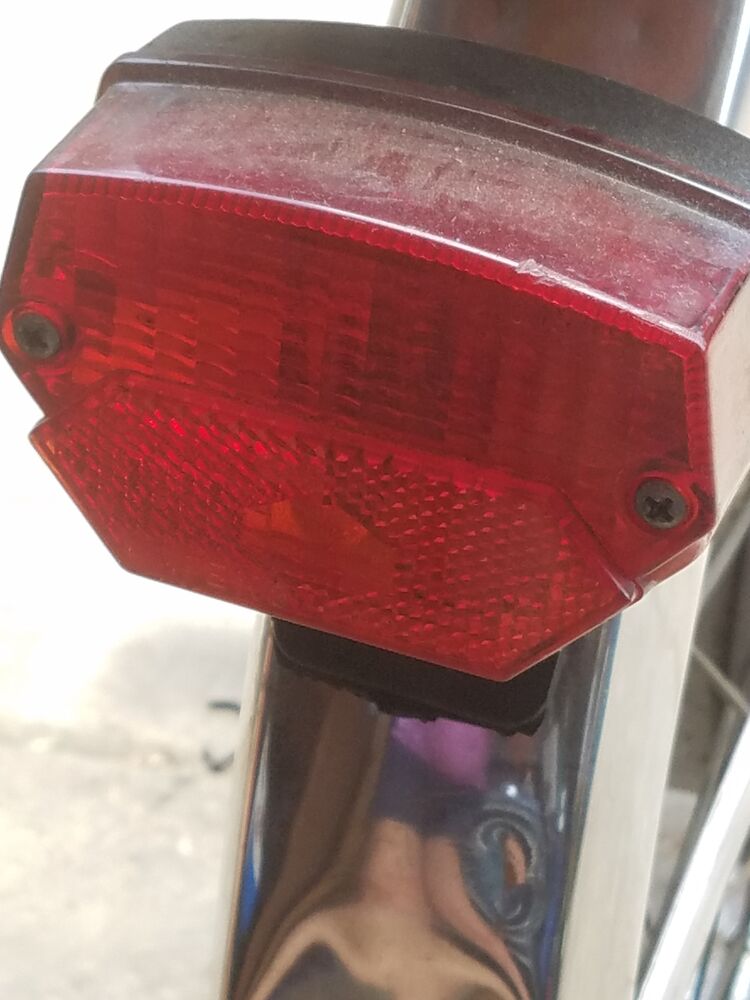 This is the wrong taillight, correct one on the way!
Bullet Headlight & Speedo
My supervisor
Frame, seat suspension piece, rear rack and its support pieces.