The Kymco's turn in the morning rotation...though would have preferred Liberty's 60W headlight to the K's 35W!
51°F and m o i s t!! - so the Oxford HiViz rain over-jacket worked great. Kept me cozy and dry. (don't need much on under it to stay warm)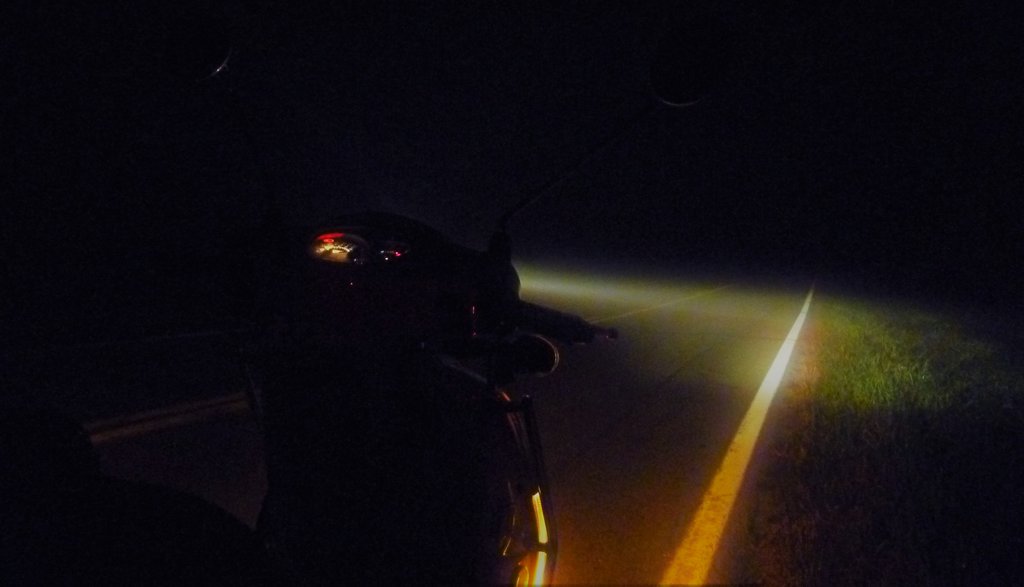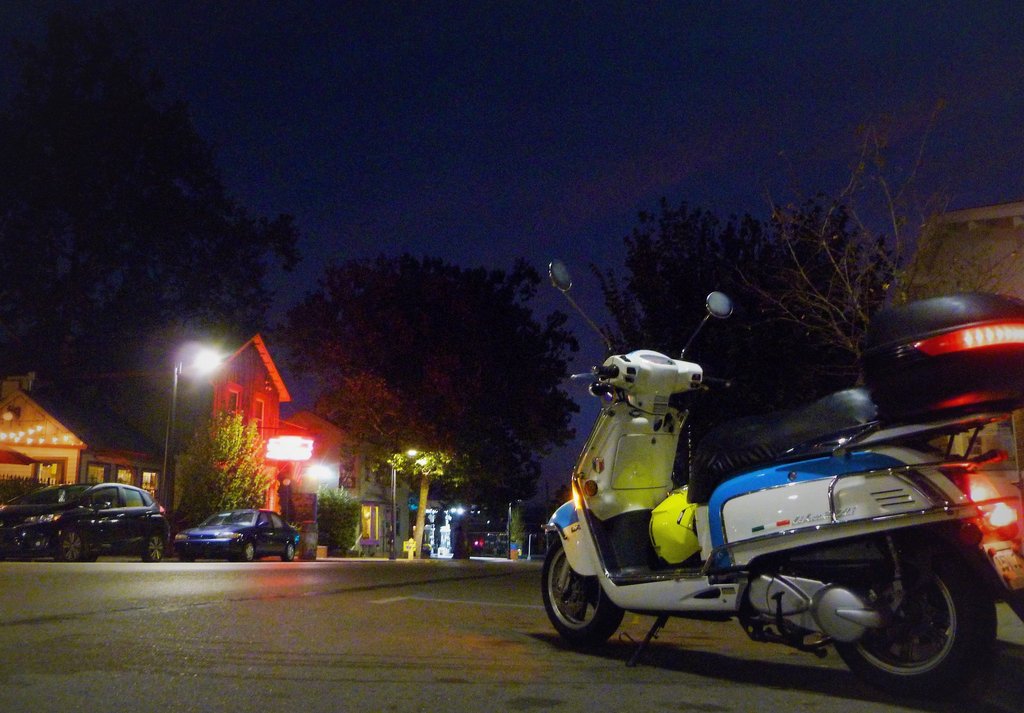 Saw plenty of deer...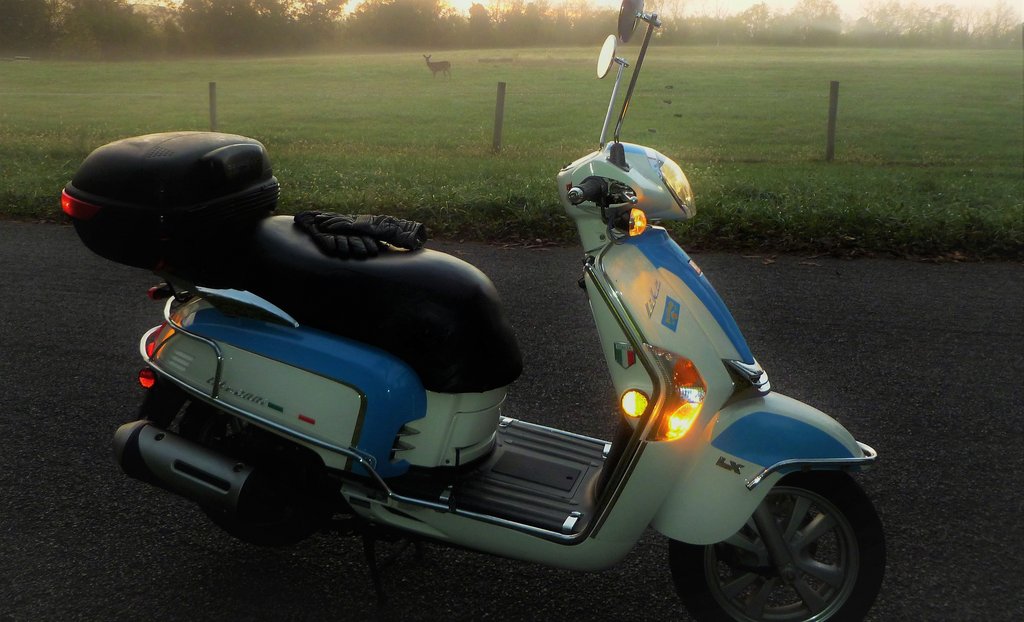 As usual - some places it was actually heavier after sunrise....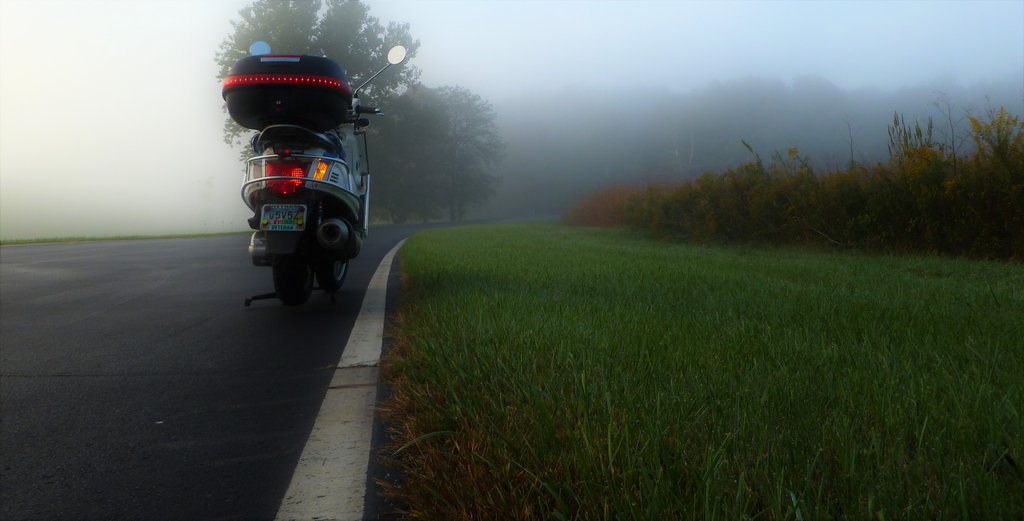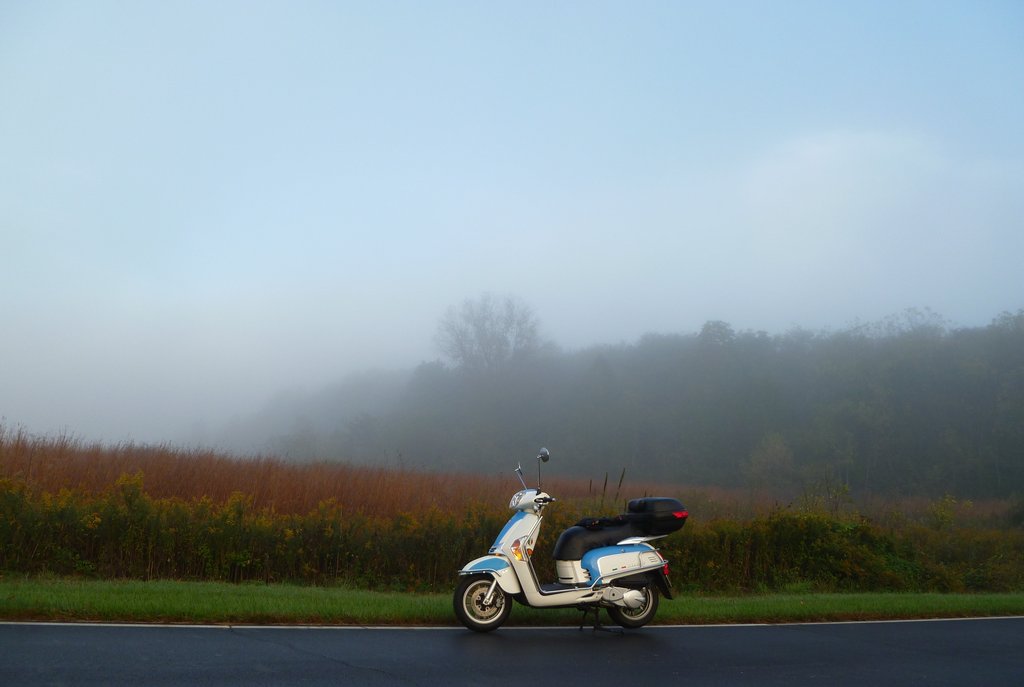 O.S.