I made a bunch of noise and dust today, along with a little bit of welding. Most of the time was spend trimming and fitting the sheetmetal to a final fitment shape. I ended up procuring a VB1 fuel tank...off of my OTHER VB1 that i picked up a couple months ago! Unfortunately the tank is rotted out, but at least i can use it to mock up for my fuel tank clearances.
A couple pics of the recently acquired VB1 that i'm using its fuel tank for mocking up in my rusty VB1.
I got some future plans for this one. Hopefully they will come to fruition? I do have VERY low mile 2005 PX150 engine sitting on my shelf. Lord knows that a kitted 150 engine will be 20x easier to install than the dang 200 engine! I would also plan to lea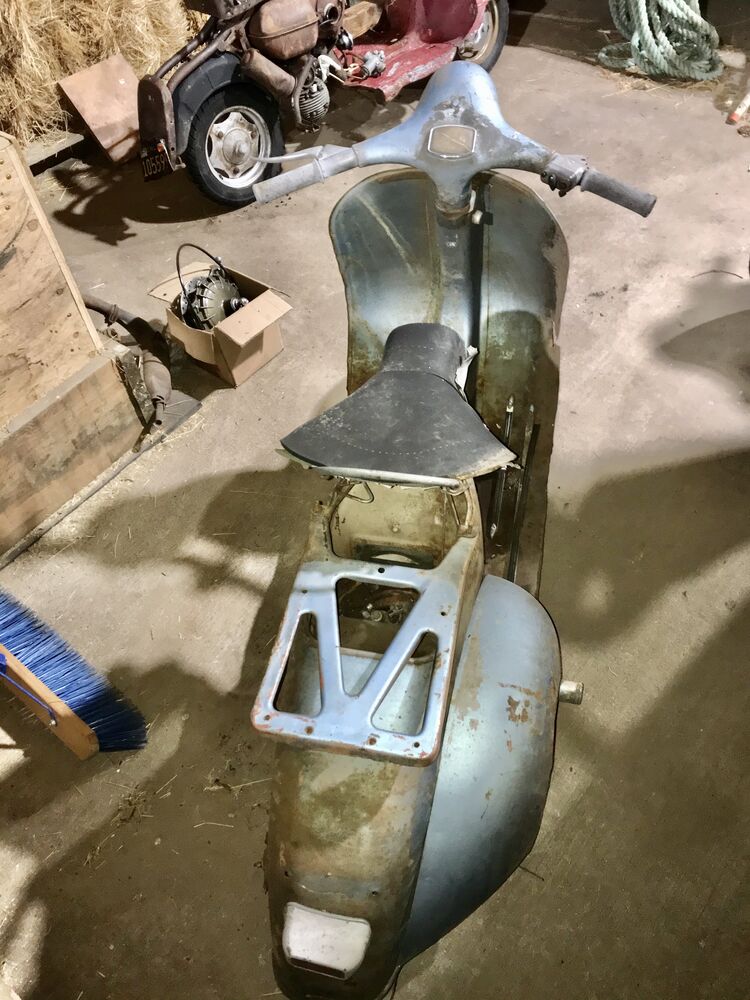 This VB1 came as a package deal when i bought that crushed NSU Prima 3 a few months back.


Last edited by whodatschrome on

Fri, 04 Nov 2022 05:17:30 +0000

; edited 1 time