Best wishes to fellow American veterans,
(and to those who served and are recognized on Armistice Day and Remembrance Day in other countries )
My coffee village always places flags all around town early in the morning.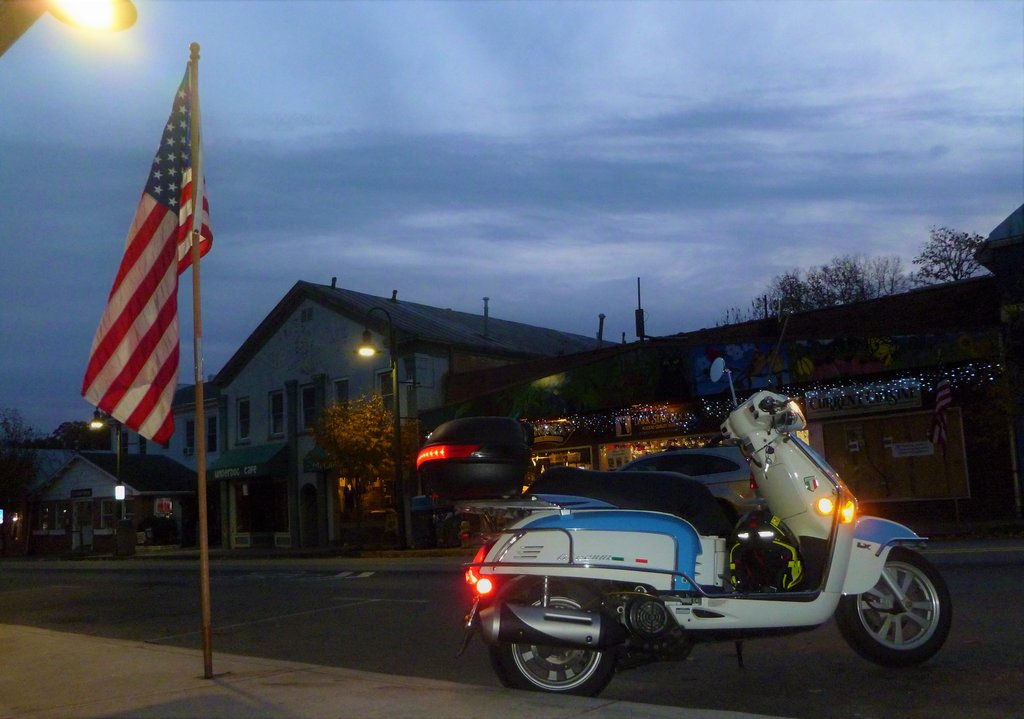 Dino's coffee shop displays 2 flags every day of the year.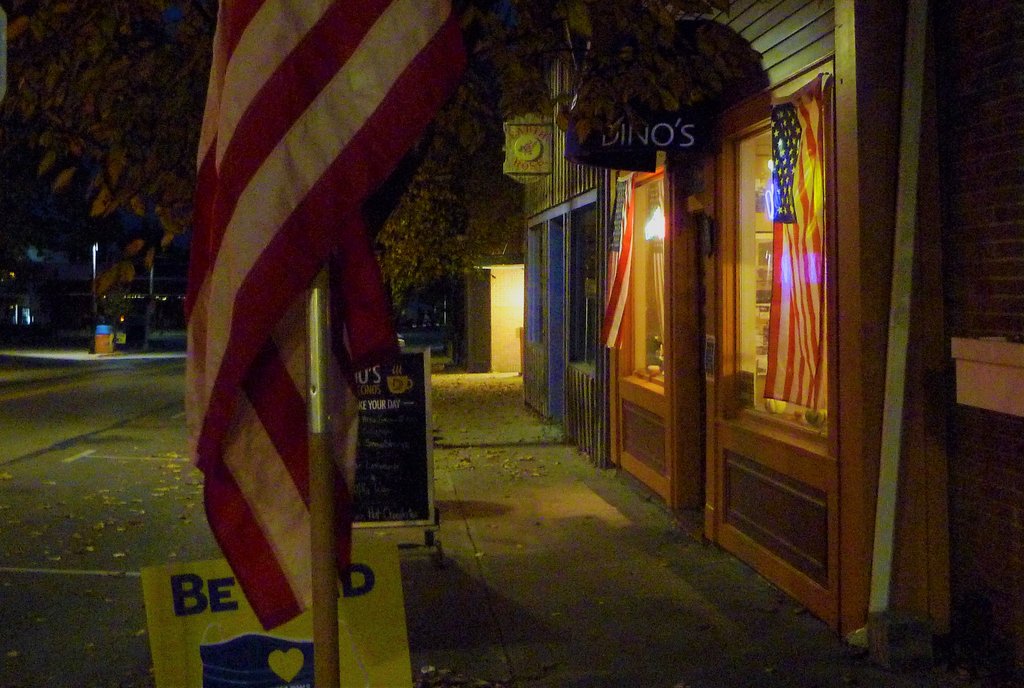 There are 4 flags in this photo......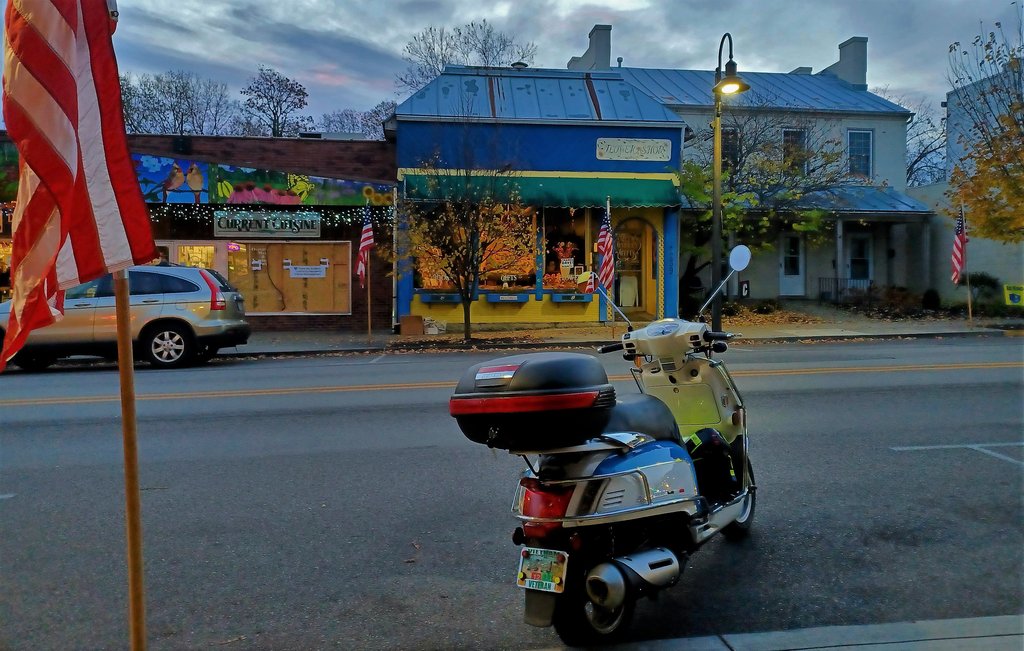 O.S.