Was sent a set of cases from a friend that I have known for the better part of two decades.
These cases were modified in the early 2000's for a DR177; 2-port to 3-port conversion.
No good reason to use that cylinder now days when we have BGM177 and VMC 177 in the market with modern performance and quality at fantastic prices.
There were some things done originally I don't understand. If you you TIG weld and machine the cases for the 3rd port, why not TIG weld the void and machine the gasket surface? Why not TIG weld the sides of the cases?
so I have updated this case for a modern cylinder: BGM177. Void and sides TIG welded, gasket surfaces milled, ports matched. I still have to deal with the inlet, but I will get to that later.
Before and after photos for your pleasure.
Happy Thanksgiving friends. Appreciate all of you. 🇺🇸🏁❤️
2-port cases that have been modified to 3-port in the early 2000's.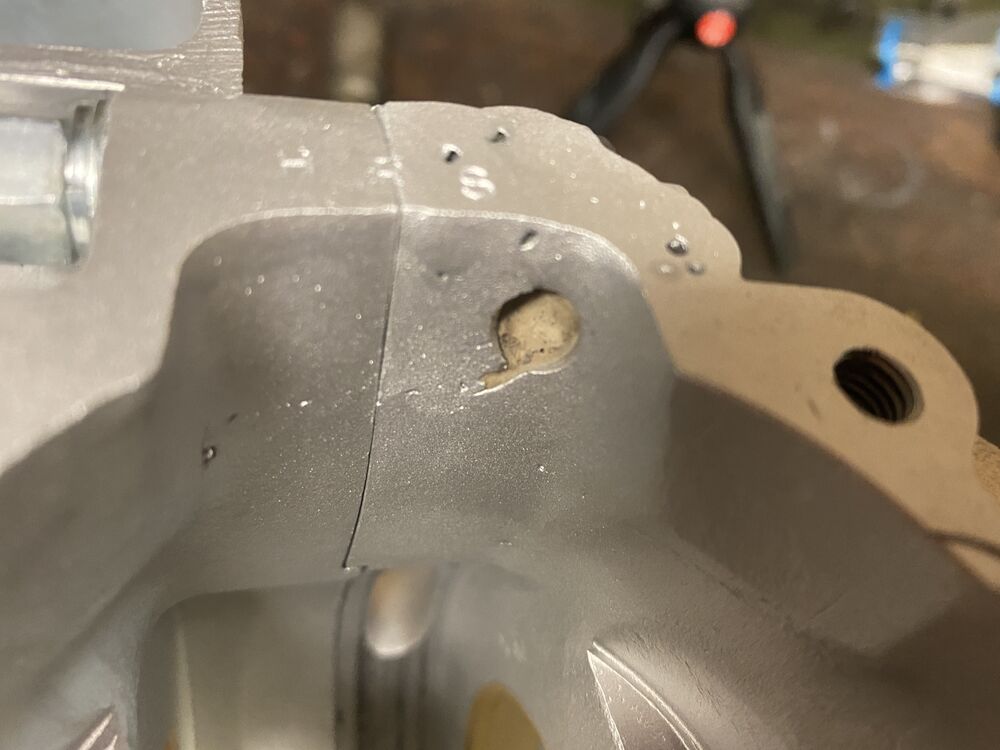 Void was filled with some type of epoxy I reckon.
BGM177 gasket layer over gasket surface.
Original transfer work for the DR177
I removed all the fill here. Deep void.
hieroglyphic.
Added aluminum here; otherwise you will break through the side of the case.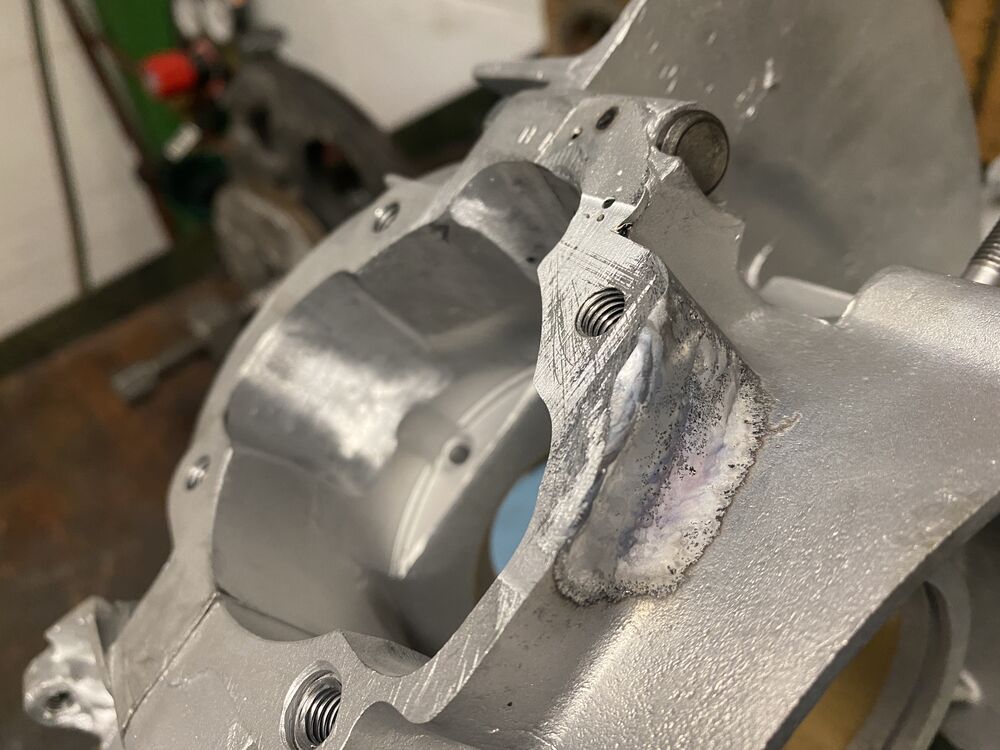 Added aluminum here; otherwise you will break through the case and run out of cylinder gasket surface.
Case gasket surface and cylinder gasket surface milled true. Ports are matched to the cylinder.
BGM177 cylinder gasket laid onto the case-matched.
This area has a previous repair. . . And really not that great. Entire thing should have been removed, TIG welded, and machined for the m6 thread. I had to mill this surface to get this to bolt onto the table true.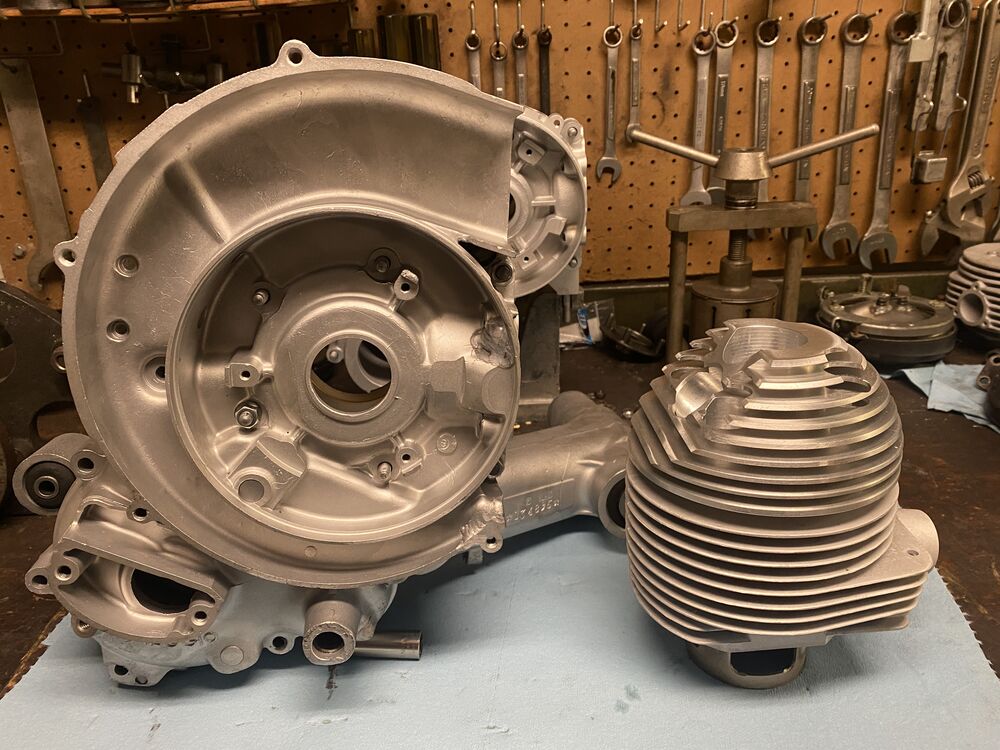 Someone is about to get some quality equipment back.