Low 40's, fog going out - then rained all the way home. "10% chance of precip "-
sure!
Last of the Xmas lights.....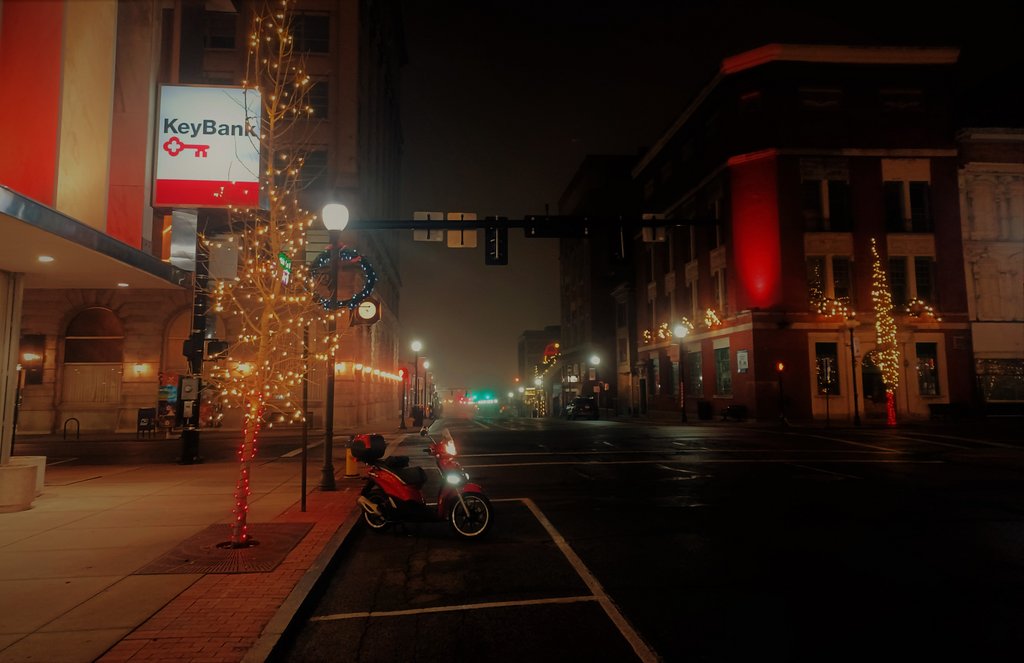 Cruising @ 22MPH out here.....wiping visor every 20 seconds.
Deer are staying in their tents during this stuff.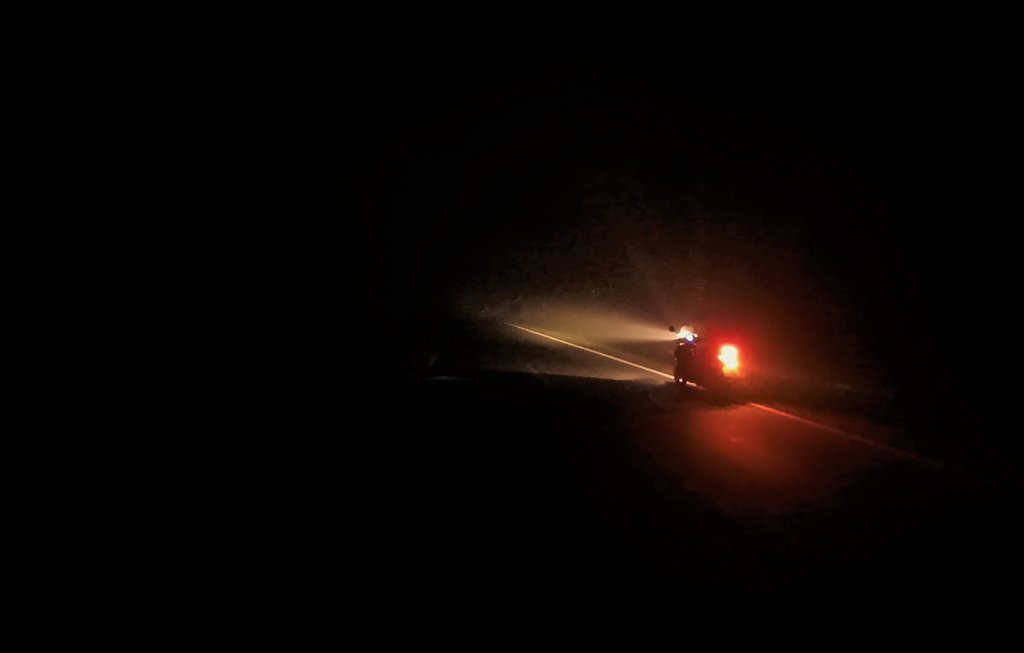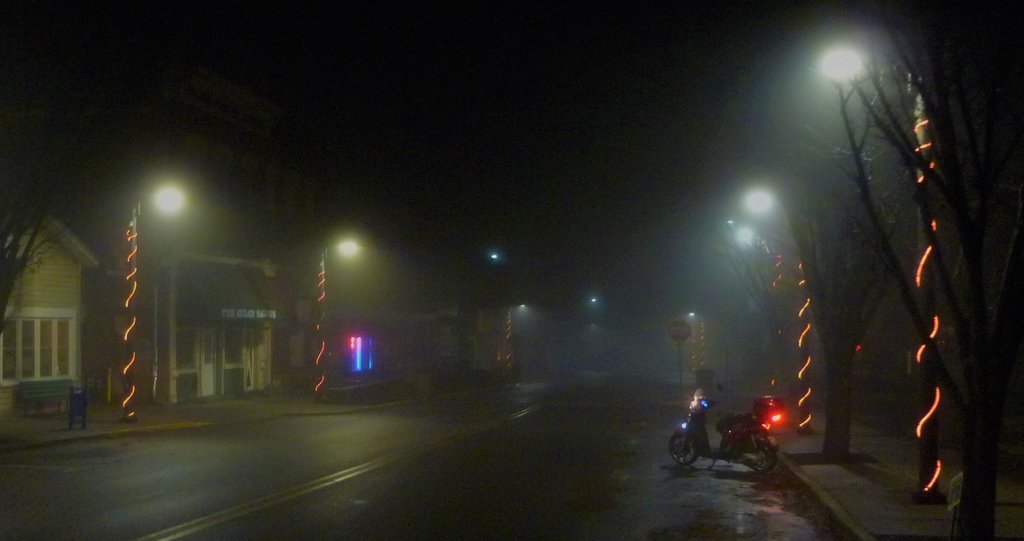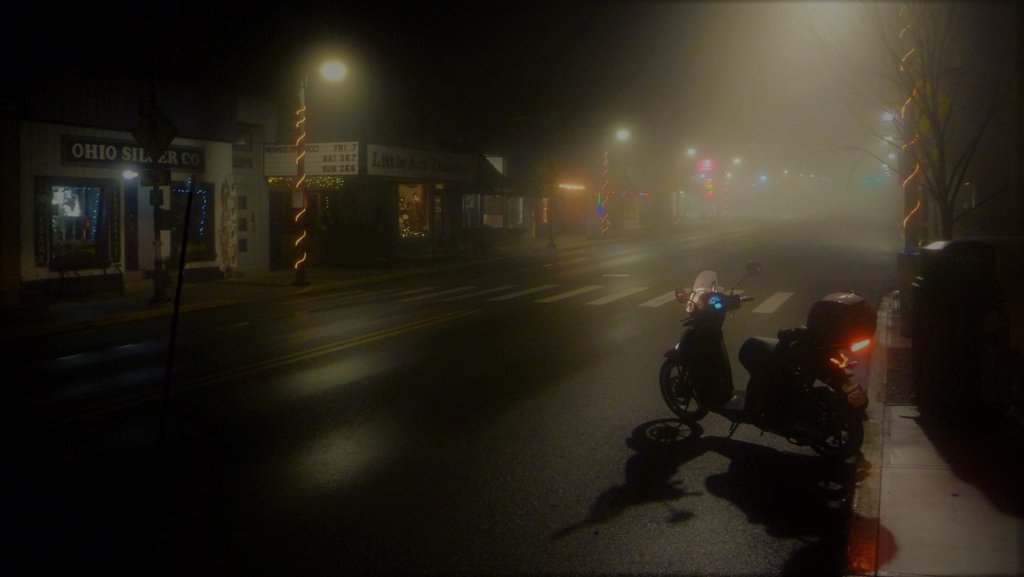 Fog cleared and rain getting ready to start.....See you next year!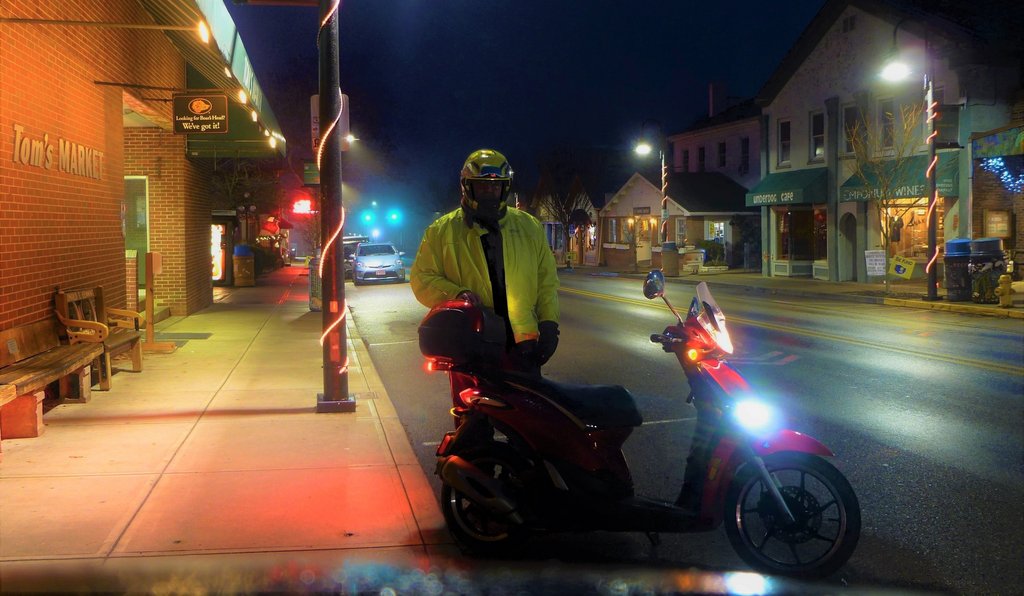 Kindness....
O.S.