This new mural is one of the back-drops for a pilot being filmed by ABC Disney along with John Legend's Get Lifted Film Co.
Groups were filmed singing in front of several local locations around town.
(John Legend is from Springfield)
I went by yesterday at sunrise for a pic.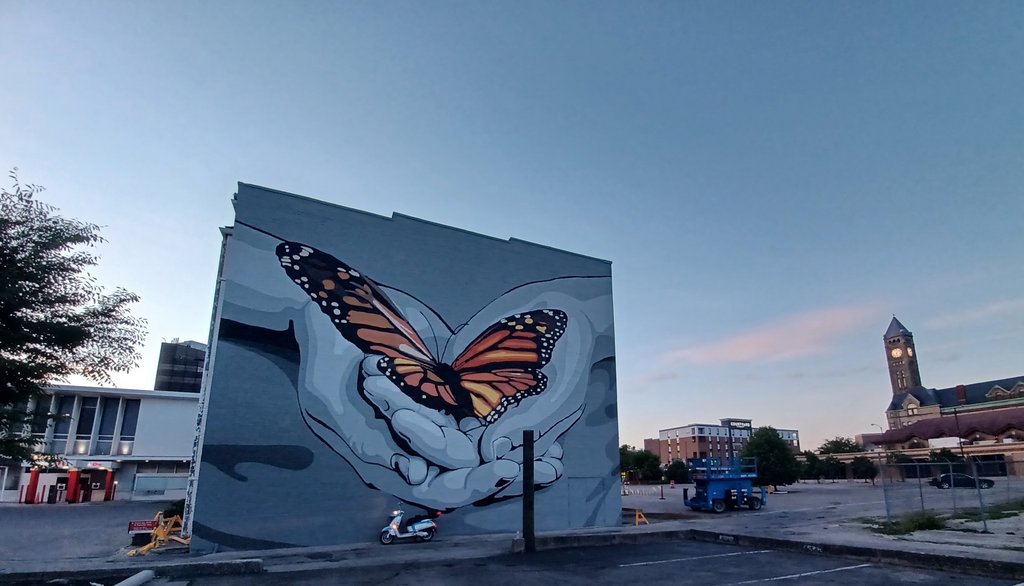 O.S.