Spada Air Force One motorcycle jacket. Flight jacket-styled (MA-1) for the fashionable scooterboy. Not directly available in the USA - I originally ordered from the UK.
Size MEDIUM. New and unworn - tags still attached - but manufacturer patches on sleeve and lower back have been carefully removed. (close up pictures are attached) Includes original, unused shoulder and elbow pads.
Read ScooterLab UK's review here:
https://scooterlab.uk/spada-air-force-one-armoured-ma1-style-flight-jacket-review/
.
$110 shipped within the USA.
Classic orange interior; has one zipper pocket and one velcro, both very large.
Lower back where patch was removed.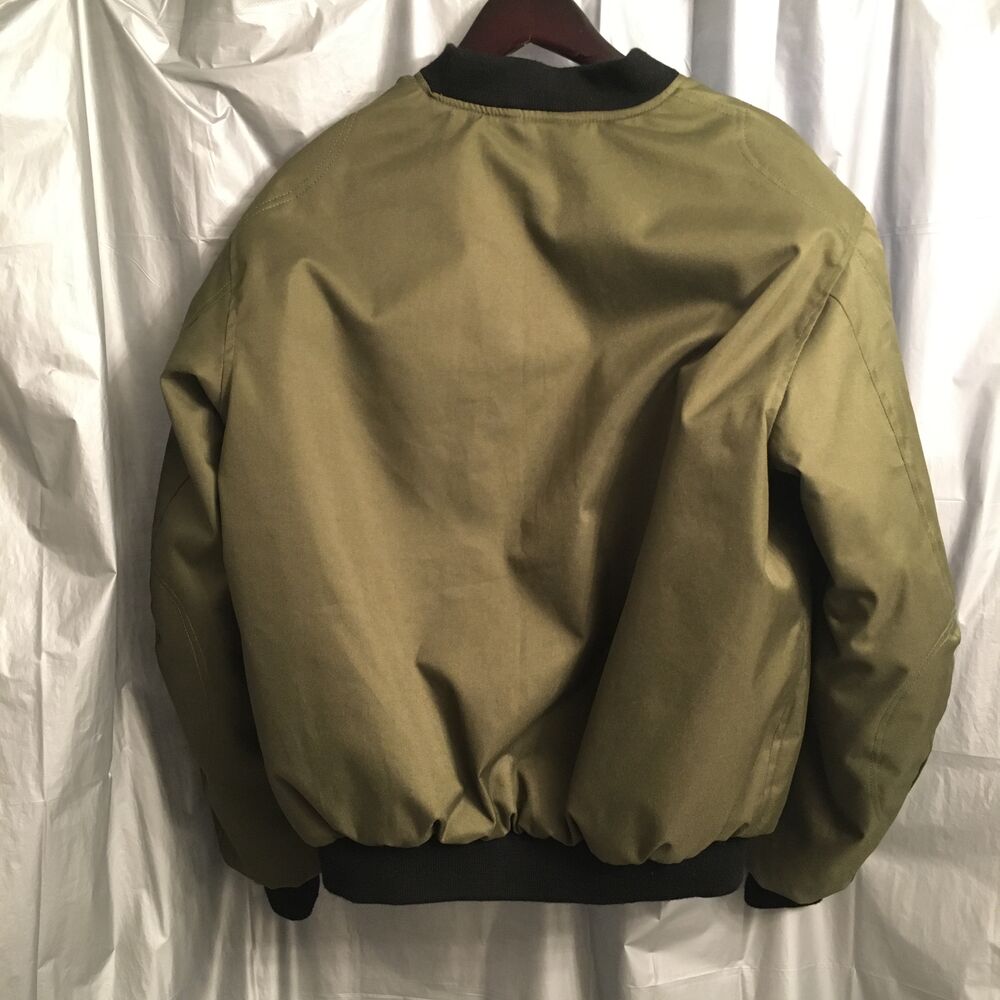 Back
Right sleeve where patch was removed.
Front