I look forward to rain rides in the dark on my coffee rides. (known routes, little or no traffic, decent headlight and good tires)
Too warm (balmy 72) for rain over-gear, besides - my Bull-it armored pants are sorta water proof judging by the coffee I spill on them)
Saddling up in my driveway this morning....things looked promising!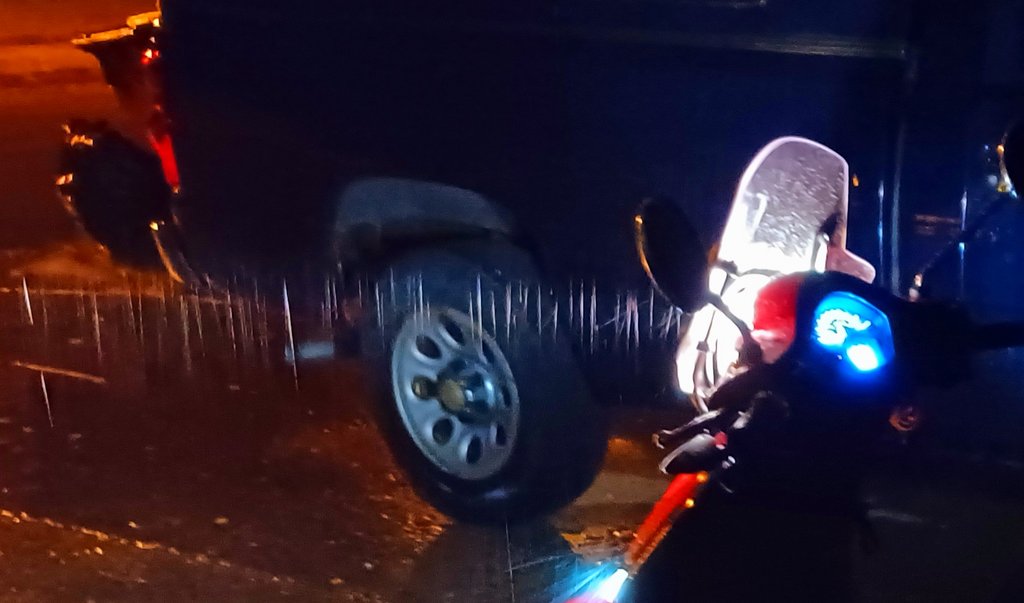 Downtown at 5:43AM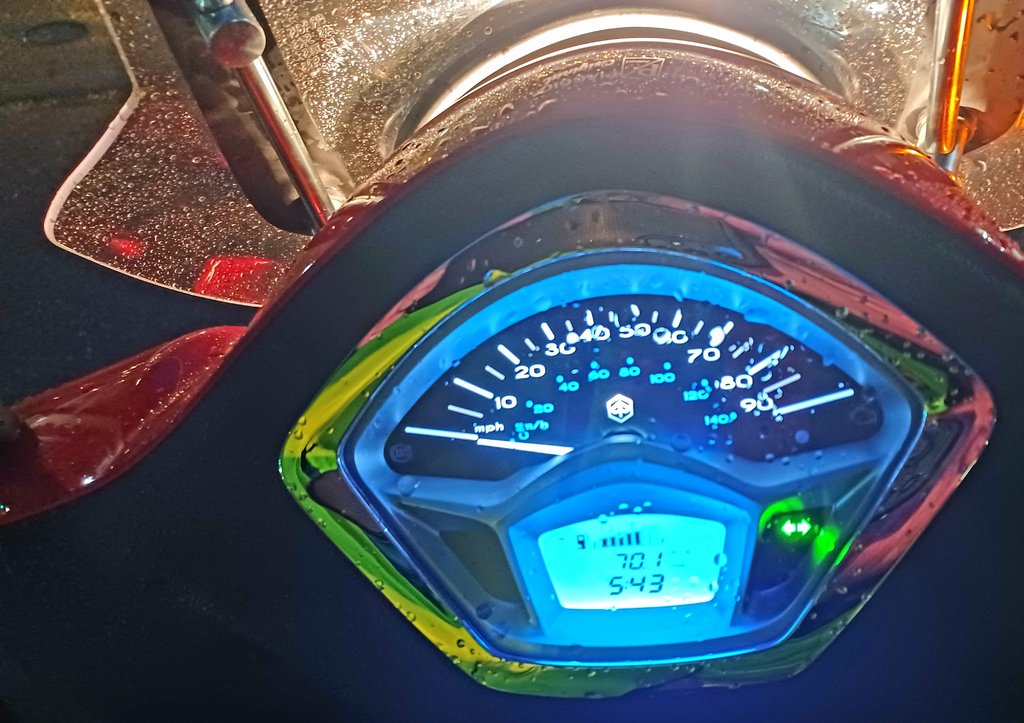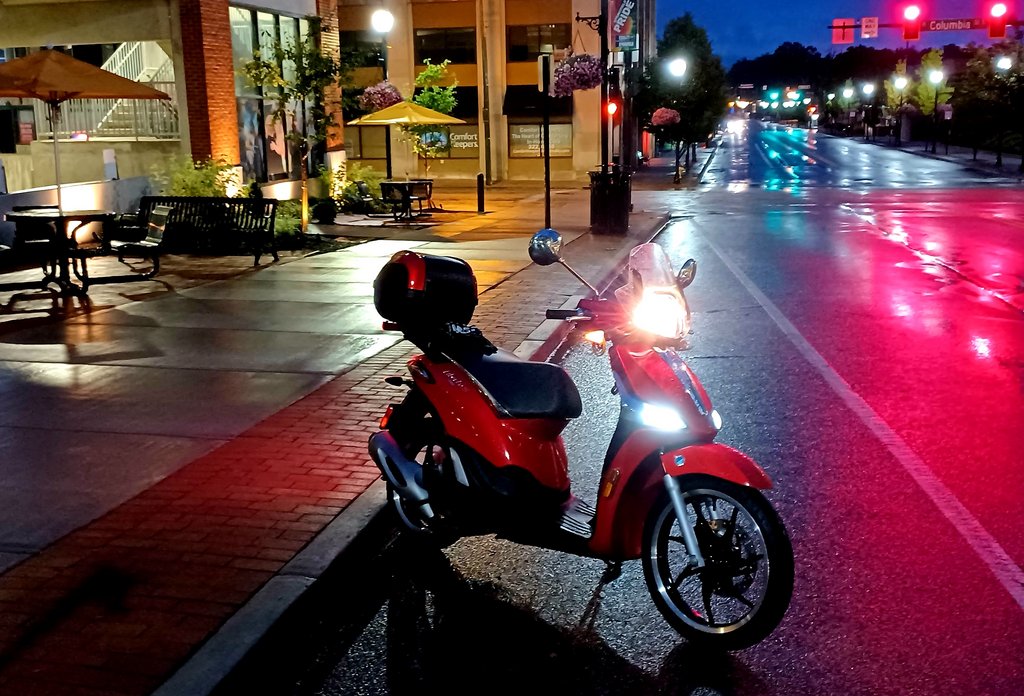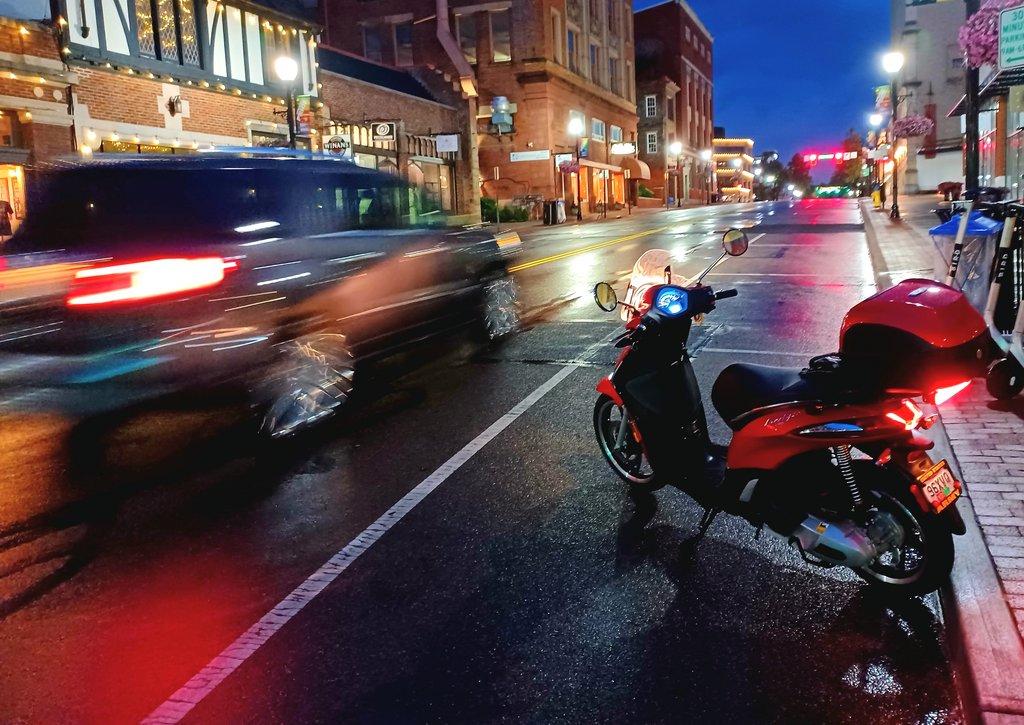 time to head home before the next storm ....Dino served up a stout Monsoon Malabar bean this morning (yeah I could peddle this scoot home!)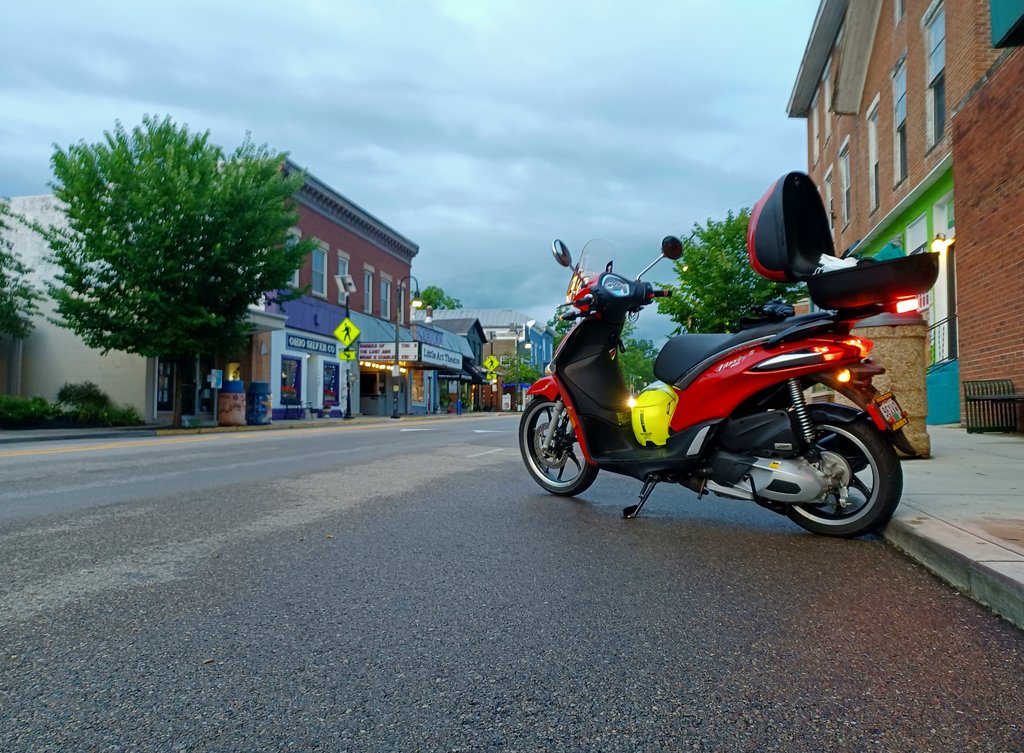 Another good ride on this scooter!
(I never really 'test' my tires in the wet or dry - but these newish Pirelli Angels were reassuring through lots of standing water, gravel and tree debris washed onto the roads in the dark this morning)
O.S.