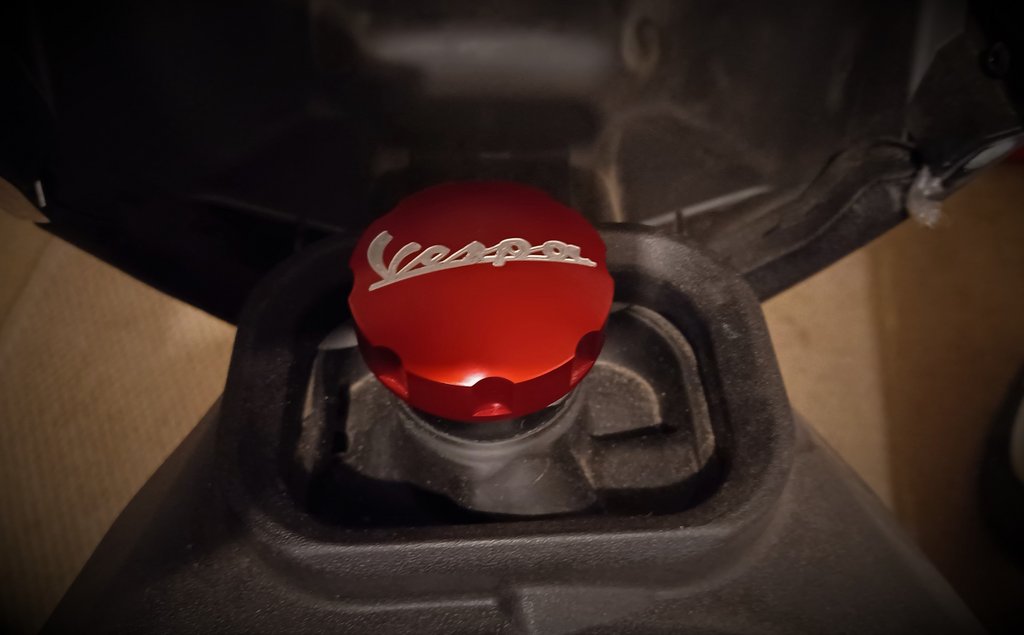 @$15 on eBay.
Nicely painted metal gas cap/with gasket - toss that horrible plastic stock cap ...which can sometimes require two hands - and likes to cross-thread!
I first posted about this cap a few yrs ago - many have followed - with smiles.
No idea why the American Vespa parts dealers aren't offering these. But they will sell you another black plastic cap for nearly twice this price.
O.S.