Monday morning's rain ride in the dark on a lineless black road while dealing with the massive glare of my official Piaggio accessory Liberty fly screen - was the final one.
No, at $230+shipping I didn't rip it off and throw in the corn field - but I was going to do somedam thing with it - before I come out here again in the dark!
Before I get out the rattle can of flat black paint and spray the inside - like this mock-up....
...I thought I'd try cutting a piece of foam to stuff down there. Use it for night rides - then carry it under the seat the rest of the time.
Looks tacky -
but works
. Where I ride - no one is looking anyway!
From this....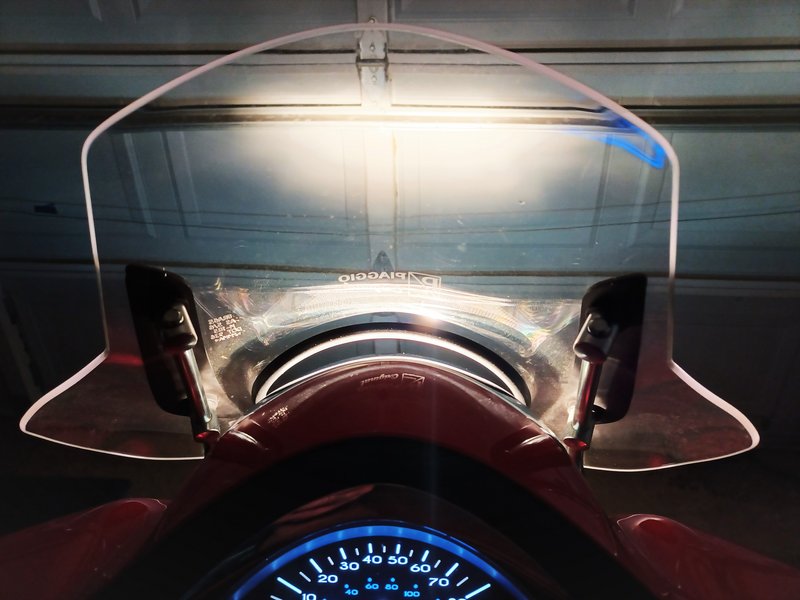 to this.....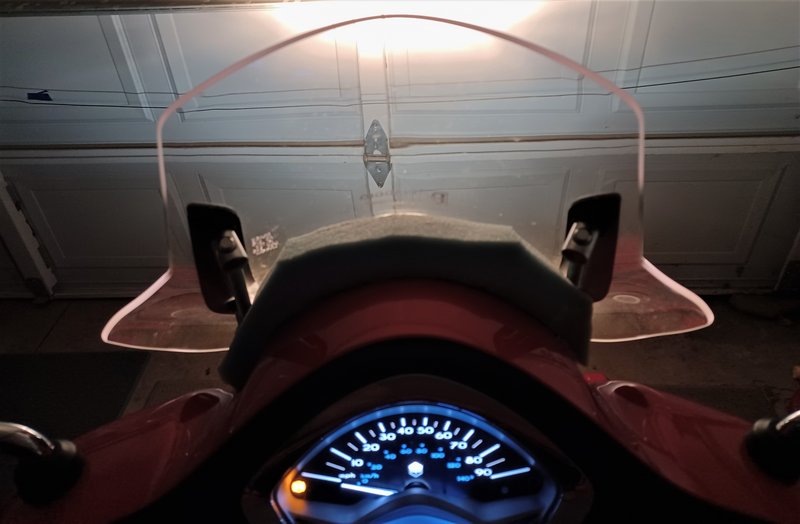 O.S.