Denver James delivered the goods this morning and I couldn't be more excited. With some gas and a new plug, it fired right up! I ran premix in this first 1/2 tank just to be on the safe side while I ensure that the autolube is working properly (seems to be drawing oil in so next fill up will just be gas). I plan to do new tires, change the gear oil and investigate why the front brake doesn't trigger the taillight but other than that I just plan to ride a while and fix things as they break and get more and more adventurous with trying new things with time. My first questions for the group are A) What would you check on a new to you bike of this era? B) Should I do anything about the surface rust in a few spots? I don't mind the look of it for now but I just don't want the rust to get worse over time…
Ok I'll shut up and post the pics!
Mmm, reflectors…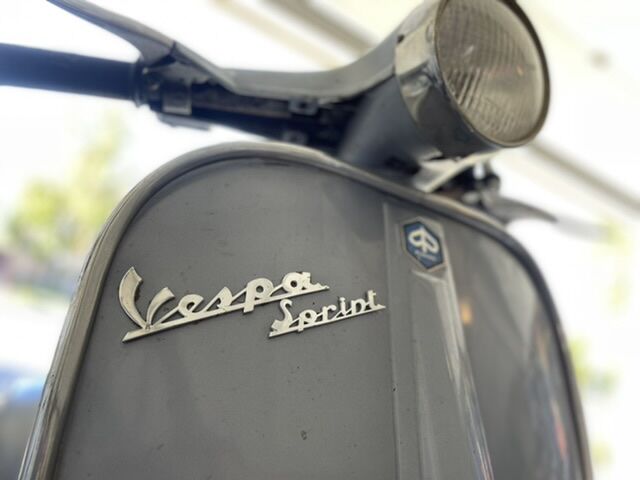 Little "R" on the badging I've learned is a good thing.
Tuna. I have a tail badge that needs to go on. Glue it?
Anyone know if this is the original speedo?
Very little rust which is nice
I did notice this brace is busted on the end, maybe from the stand smacking it?
Even though I'm pretty sure it's been repainted, still has some original bits