Wicked winds - rain.....but livable temps~!
Mills Park hotel in Y.S. Under new owners.
Always a great Xmas tree in the lobby!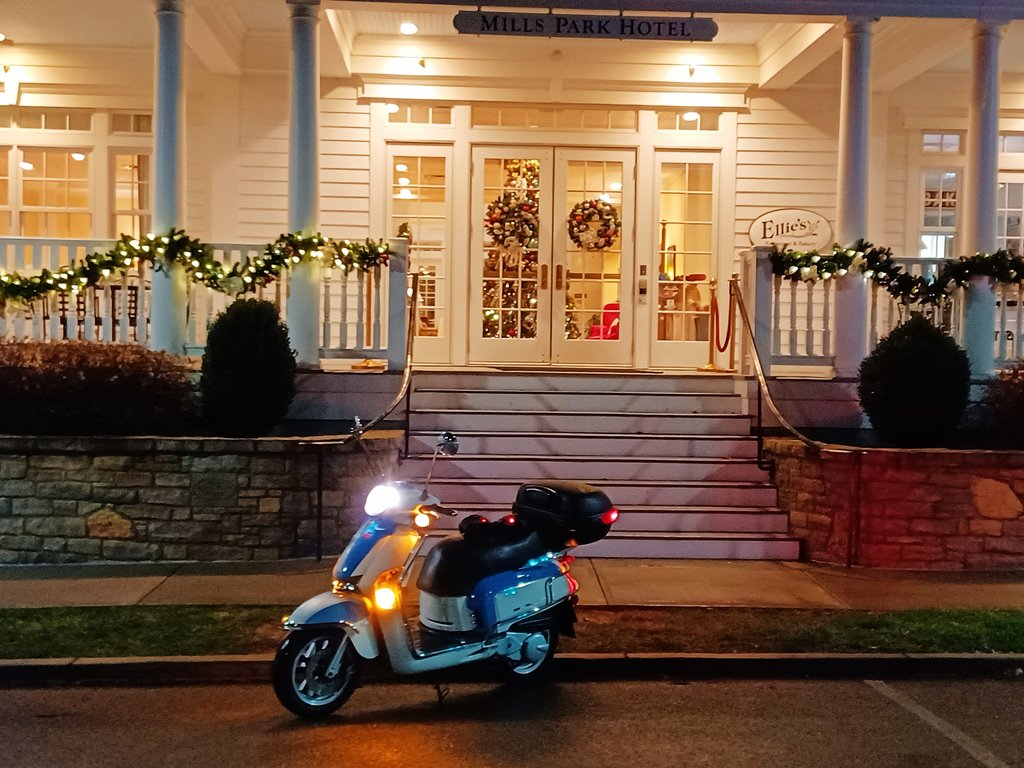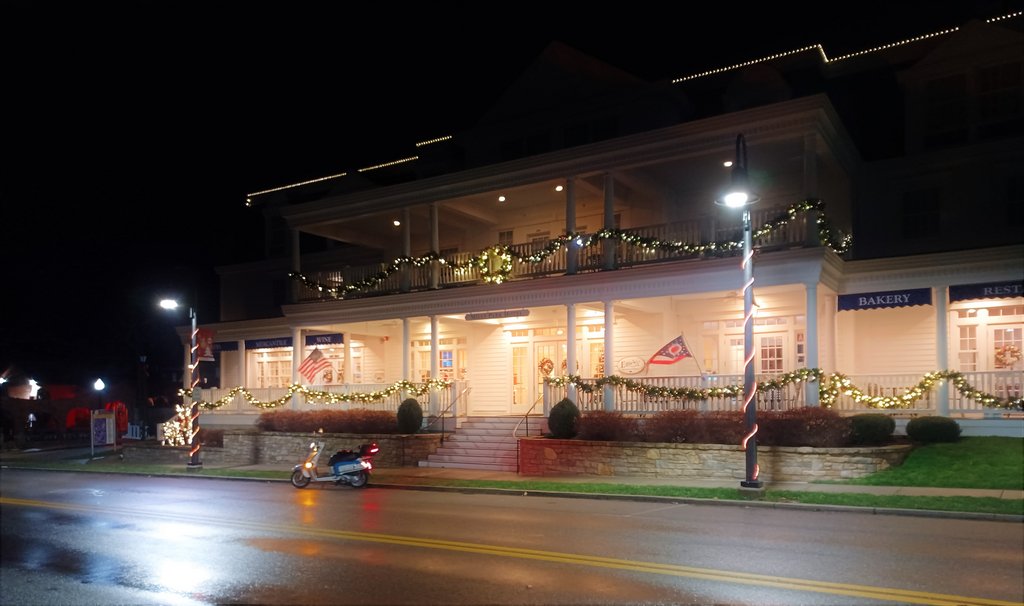 Courtyard back in town.
My Liberty alternates road time with my old Kymco LIKE200iLX.
Probably should have ridden the Liberty this morning with its 55W headlight - many hours of winds put down a lot of tree debris.
O.S.