Last weekend a group of us got together again and had our annual tour. Most of the group are from Napier/Hawkes Bay Area and we are ring ins from Hamilton/Waikato. We gathered in Taupō on Friday, I rode Gabriella down State Highway 1 and Mrs. pigletpilot followed in the recently purchased Alfa Romeo Giulietta QV with our clothes and food/drink for the weekend.
A brief stop in Tokoroa was had to stretch and move about before finishing the journey. We couldn't get into our accommodation immediately so we left the scooter there and drove back into town for lunch. The rest of the team reported their arrival so we joined them for a drink and planning session. After getting settled into our units we reconvened for drinks and snacks then went into town for a casual meal in the food area that was heaving on a Friday night. We soon went back to our units to rest up for a reasonably big day on Saturday.
Our group consisted of 2 couples on GTS300s, a single rider on another GTS300, a couple on a GTV250 and a couple on a BMW F800GT
Monochrome before we left home.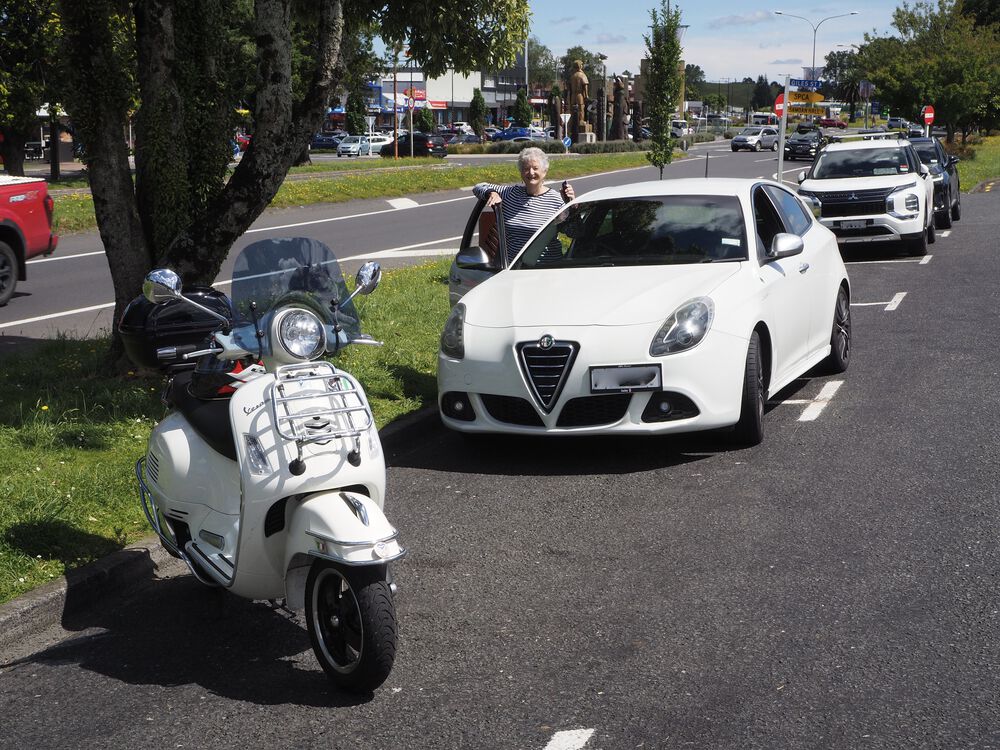 Tokoroa stop. Forgot to photograph our arrival or any of the food/drink venues.