Heading for Yellow Springs - and Dino's for coffee to enjoy on the Group W bench.
Interesting - still have never seen another red Liberty150i with a color-matched Piaggio top case. (did scooterwest make only one? standard color for the red model was a black case)
love that light bar!
after 51 days - good to ee the boys again!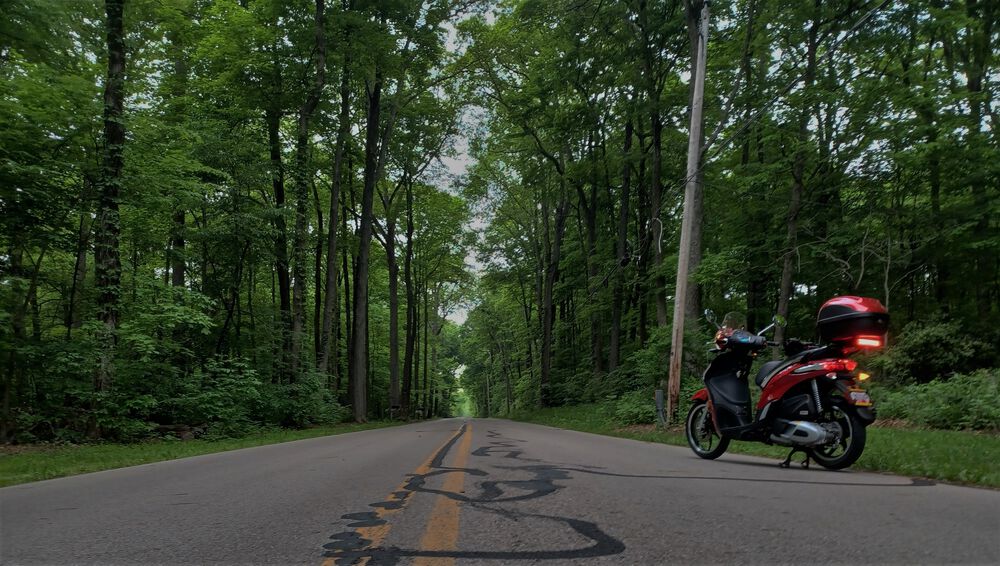 O.S.