I've wondered for years -
I had a chance to find out this morning.
Lotta corn follows....
O.S.
two on this type, in Ohio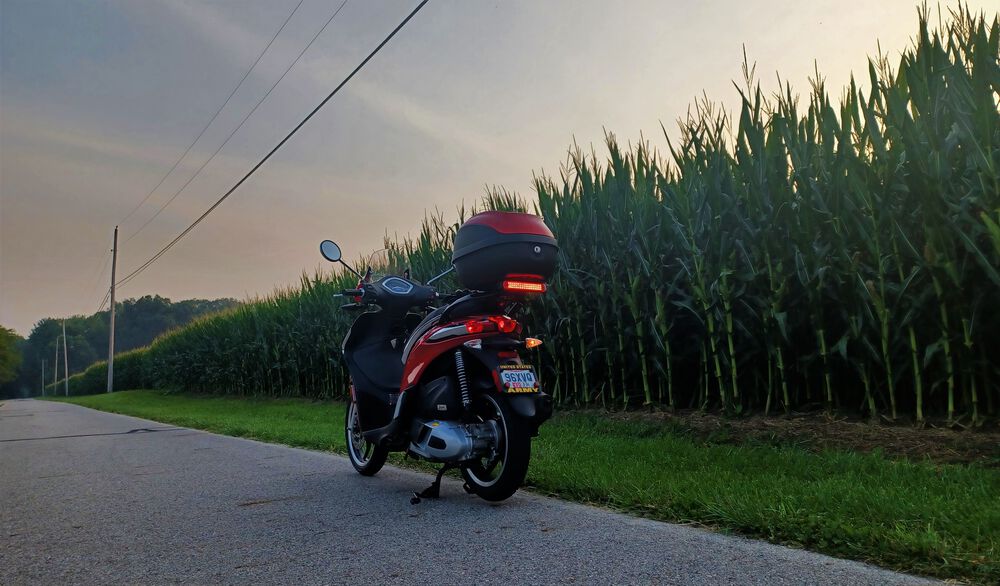 I took this opportunity...
my scootering/coffee-shop buddy rode his nice old Reflex in. (4 blocks) He loves to park like this. He's alternately cussing the Honda - fuel pump or ? leaving him to push it home w/two knees from Ohio State hosp.