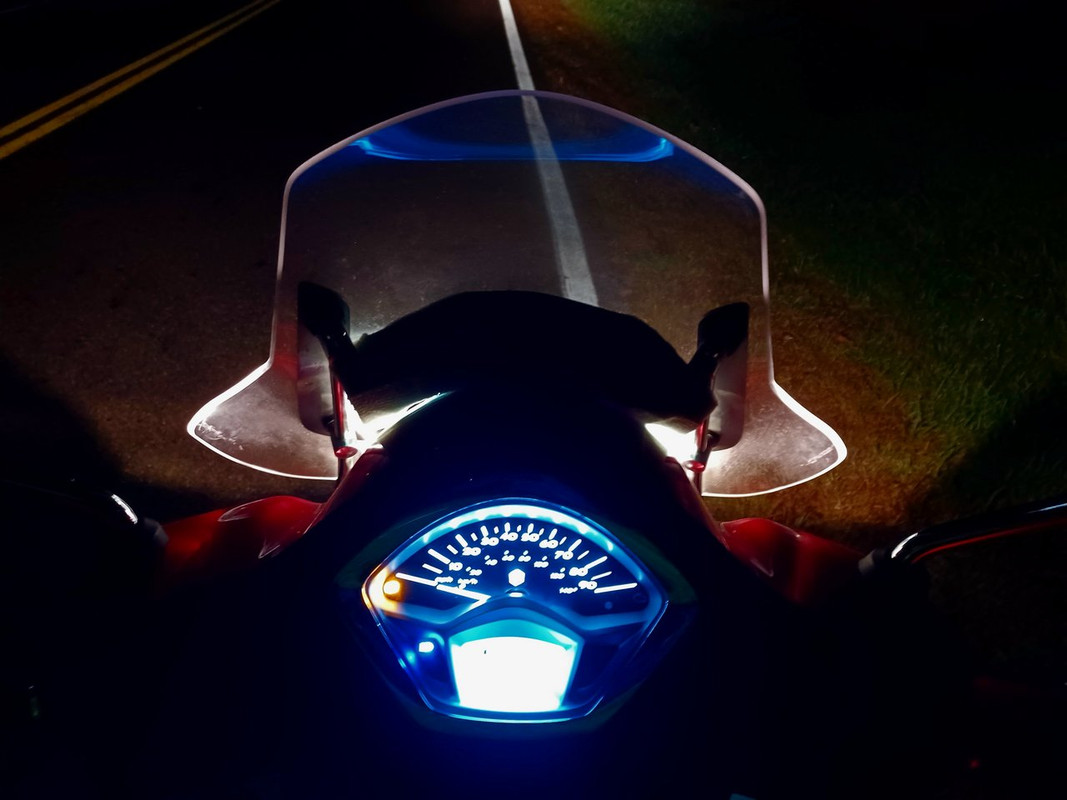 I kept whittling away on a block of foam rubber until:
1) it stays in place, and quickly
2) blocks all the bothersome glare from these expensive OEM Piaggio accessories for a Liberty
Just remove and toss under the after your night ride.
Piaggio fixed this glare-back problem on the newer screens...with the broad black collar near the headlight.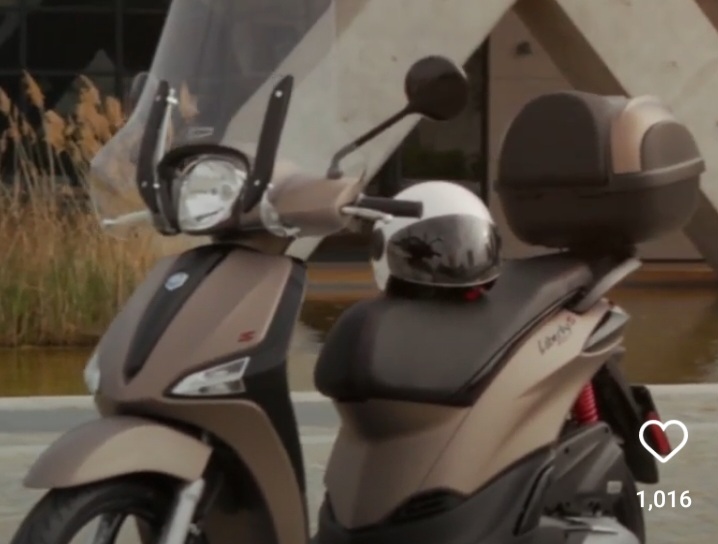 O.S.