OK it is for real this time. Sorry about the confusion on the last attempt.
We will be gathering at
Two Wheel Inn Resort on May 16th - 19th.
They have blocked rooms 1-9 for us. They will hold the block for two weeks. Then if they start getting booking requests they will give me a courtesy call to let me know.
The number is
828-479-4248
and the blocked rooms are under
MP3 Gathering.
The cost is $110.00 per night and that includes the tax. I have already booked Rm 1 for myself.
Cancellations made prior to 14 days of your reserved check in date are refundable minus a $25.00 cancellation fee, per room. If cancellation is requested within 14 days of check-in date, then the deposit(s) are forfeited for each room being cancelled. No refunds for early departure. The person I arranged the room block with is Pam.
https://twowheelinn.com/our-rooms/inn-rooms/
Two Wheel Inn
2595 Tallulah Rd, US 129
Robbinsville, NC 28771
https://twowheelinn.com/
There is Wi-Fi there and there is good cell signal. 200+ tv channels, covered pavilion with a BBQ grill we can use too. There is also a bike wash station that is on site for folks to use as well. Inn rooms also include a garage next to your room for your bike.
OAD and Fuzzy mapped routes here back in 2012.
Let us know if you have any questions and please chime in if you make reservations. Let us know your room number and if your splitting the room or if your looking for someone to split with so we can keep up with availabilities. All rooms have two twin beds.
Confirmed so far:
Rm #1 - Stickyfrog (and possibly Mrs. Stickyfrog)
Rm #2 - LM15
Rm #3 - CubsKing99 (and possibly family)
Rm #? - kevink
Rm #? - Fuzzy
Some of the named roads we will probably be riding:
The Dragon
Hellbender / Moonshiner 28
Cherohola Skyway
Foothills Parkway
Little River road
Newfound Gap Rd. (hwy 441 thru the national park)
Wayah Rd.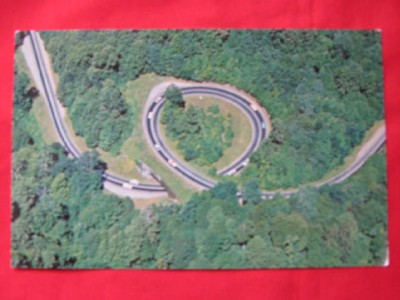 [/b]
⚠️ Last edited by stickyfrog on

Mon, 30 Oct 2023 20:32:32 +0000

; edited 3 times