I love seeing pics of other peeps' Vespas, so I thought I would add mine to the mix!!!
My first scoot, a 1984 PX125E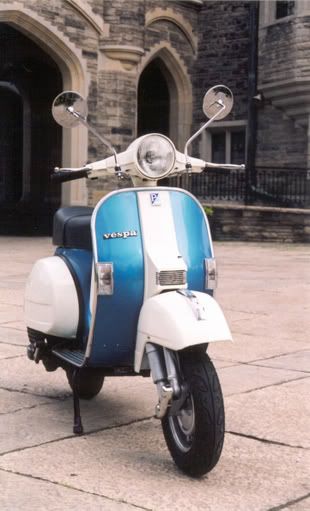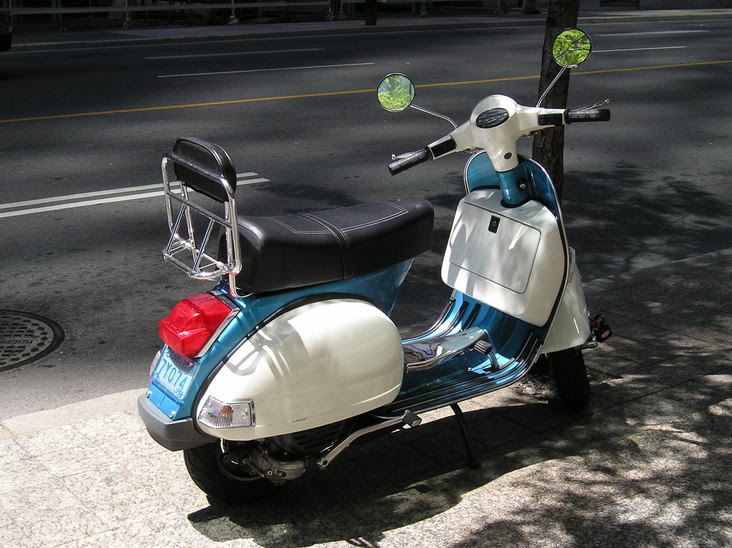 She had ongoing engine problems, so I decided to sell her for something that would be 100% reliable. My Vespa is my primary source of transportation and I could no longer take the risk of having a break down on the way to a meeting. I loved how that PX looked though, the two-tone was beautiful and poeple stopped me everywhere asking questions...
I picked up a new ET4 from a dude who won it in a Starbucks contest. I got it with only 2km on the odometer, extended warranty and top-case for a great price, way under the dealer list!
Here are the ladies, just before they were parted for life.
My ET4. Super smooth and ulta-reliable; I think I'm in love!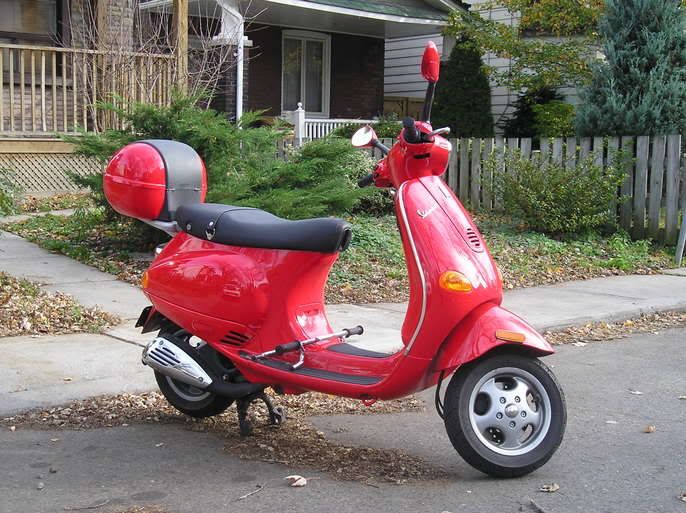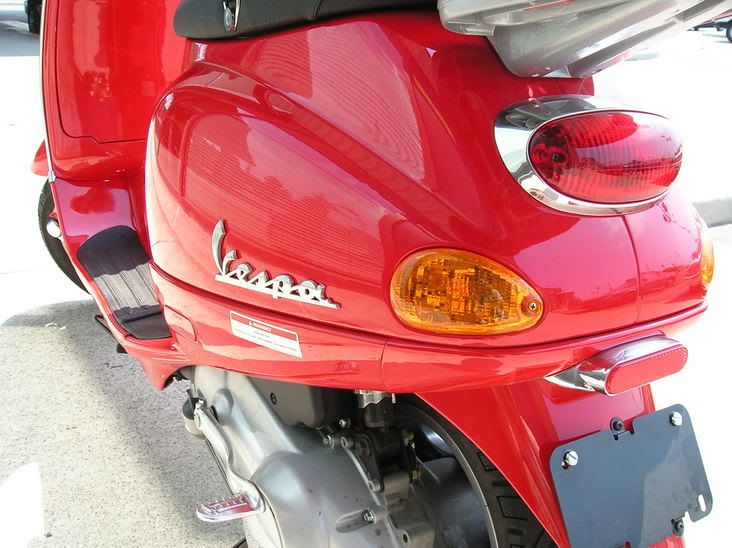 Cheers!