Greetings scooteristas !
I am new to scootering, but have ridden street and dirt bikes for the last thirty years.
My current stable is two KTMs (640 adventure and a 300exc) and the charming,new to me, '90 PX200E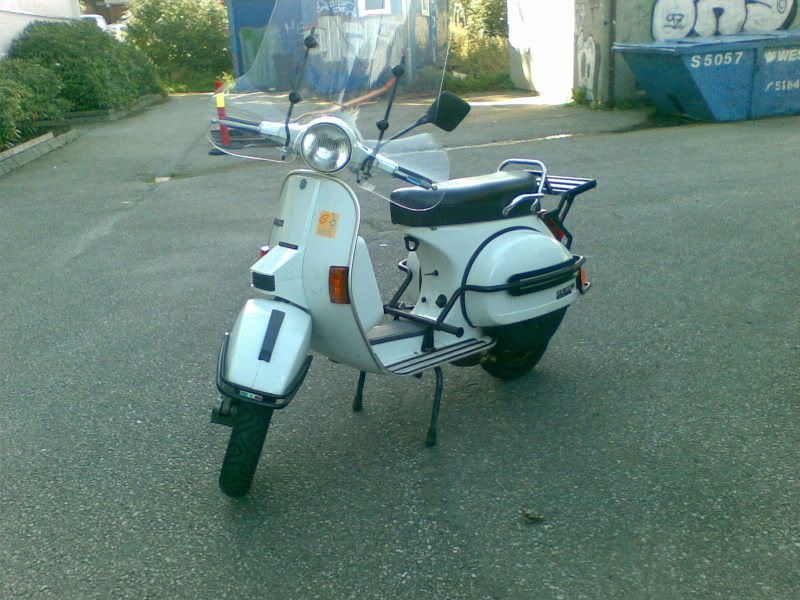 I have used the scoot almost daily for the last month or so and now winter is approaching.. here that means rain.. lots of rain
Brakeshoes are original piaggio that were covered in an oil-water slurry when i serviced them after the purchase, i cleaned them up with brake cleaner and roughed them up a little and they worked flawlessly until i left the scoot out in the rain one day.
To my surprise i had no front brakes whatsoever
After spending the night in the garage the brakes are yet again perfect.
Is this a common trait?
Are there other not so sensitive to moisture brakeshoes out there ?
Should there be water inside the brakedrum just from being parked outside in the rain at all?
PS Rear brake was not affected by the rain at all.. or i would have rear ended a volkswagen