After having a week's holiday when the weather pissed it down all week Sunday dawned bright and sunny. A planned scooter run to Bakewll was cancelled at the last minute, so I thought sod it I'm off.
Set off around 09:00 and the first stop was Ilkley Moor where both me and my passenger went Bah't at!!!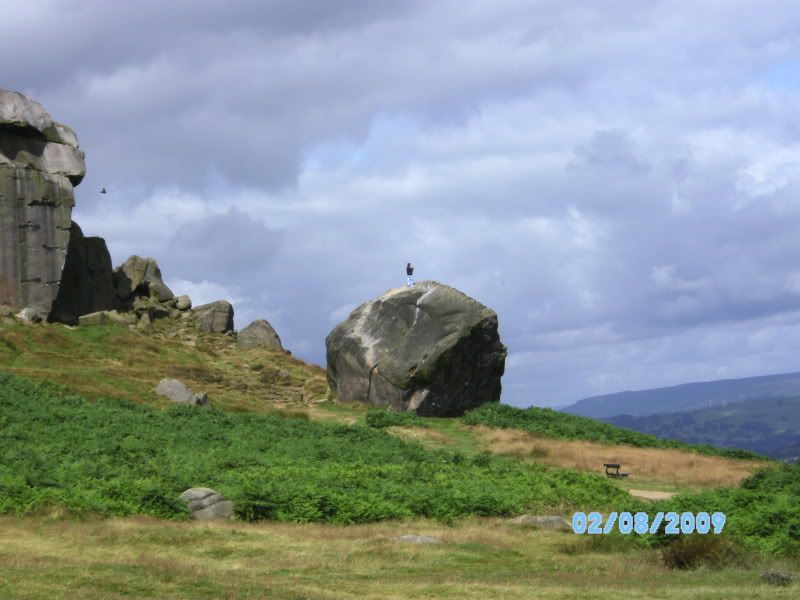 In the centre is the calf rock with the cow rock to the left. The Cow and Calf is one of the famous Yorkshire Moors landmarks. Here's another view out over Ilkley and the moors beyond
The ride then went over to Baildon again over the moors
After a quick lunch in Saltaire it was on to Bronte country and up to Haworth vis Bingley and past the engineering masterpiece know as 5 rise locks on the Leeds-Liverpool canal. Finally heading home after a "short" 100 mile round trip. Greta day out and the scooter ridden two up for the first time handled impeccably and rode beautifully.
Here's to the next outing which should hopefully be over the North Yorks moors to Whitby.Watch this space!!!