This mod has been though a few generations:
MkI - Progressive Airtail shock
MkII - Extra travel version
MkIII - Actuation control from tilt lock

Details below:
Yes, you saw it first here...
If you, like me, have ducks' disease (arse too close to ground) and you own a Fuoco (seat too far from ground), then you need this.
I have installed a system which, when the bike slows down to 10km/hr (adjustable), compresses the rear shocks so I can reach the ground easily. When the speed increases again, the shocks pop back up to normal length.
I used a Progressive Airtail shock which used to be on my previous Harley. The shocks have 2 air chambers, an internal spring (like a normal shock) and a damping mechanism. It's like a spring return double acting air cylinder with a damper. The lower air chamber is the air spring, and the upper air chamber allows you to force the shocks to a fully-compressed position. I used only one air-shock because they were built for a much heavier Harley, and the damping is too strong for the Fuoco.
Here's the shock: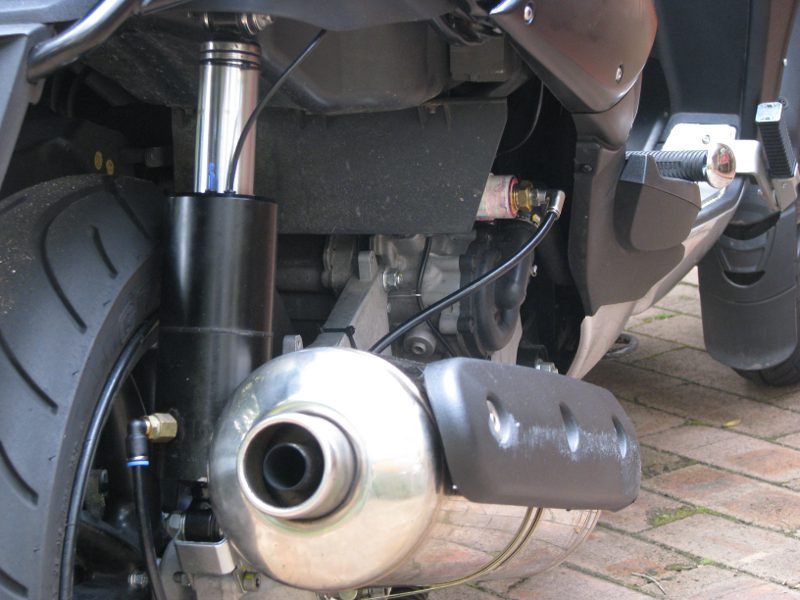 The shock needs modification because the size of the lower air chamber is too small, effectively making the spring rate too high. So, I added an external reservoir (see end of white PVC tube in photo above), connected by 8mm pneumatic hose. The upper chamber is connected with 4mm hose.
Here's the result:
Shocks UP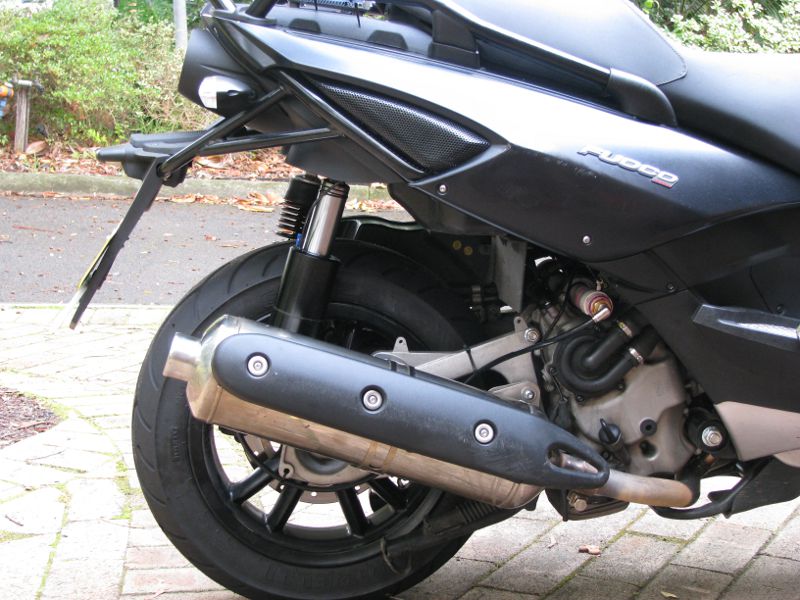 Shocks DOWN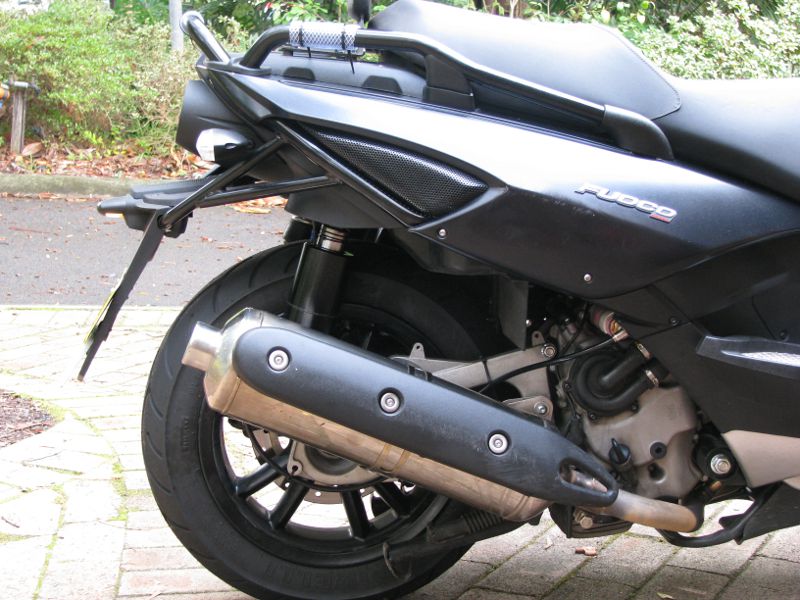 Here's the compressor and other controls: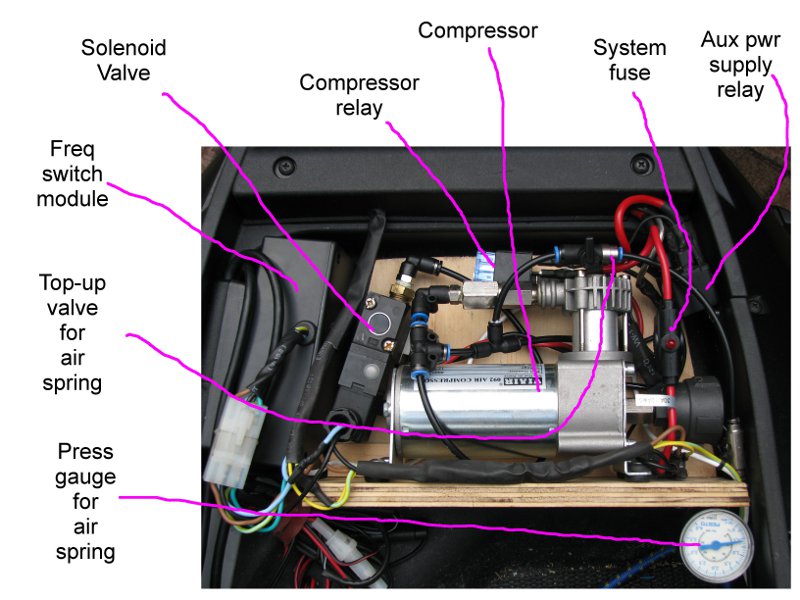 And here's the switch on the handlebar. L runs the system in auto. Middle position is off. R runs the compressor only.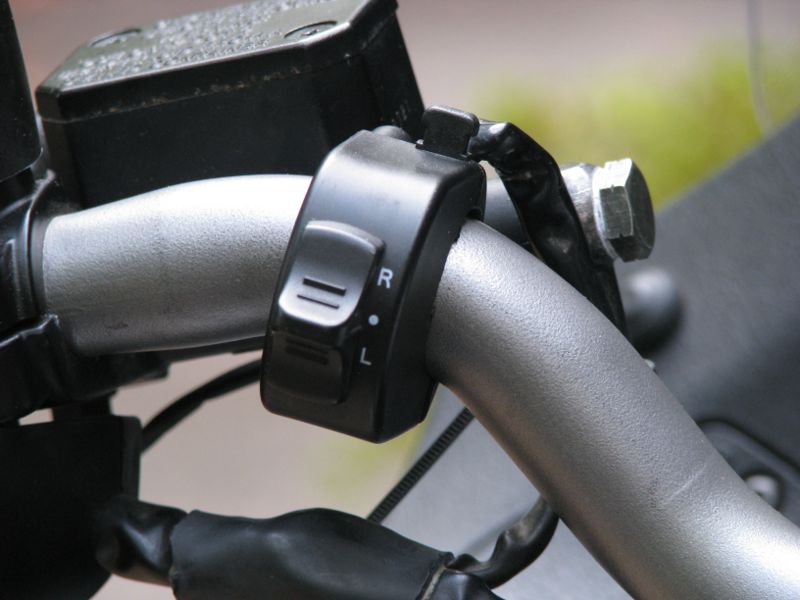 .
The valve switches in at 10km/hr and the the compressor runs for about 6 secs until the pressure switch (under a side cover) switches the compressor off. At which point the shocks are compressed.
Now, you ask, how do I sense the speed???? Well I tapped into the speed pulses from the LH front wheel (some members may recall I was asking about this in another post), and I ran that signal into a frequency switch kit. That drives the solenoid, etc.
Gonzo


Last edited by GonzoB on Fri Jun 29, 2012 9:18 pm; edited 5 times in total