Started to dig into it today. The biggest drawback was time. I forgot alot of the little details to make things go faster. I got my son involved to help me out. I remembered that the wheel had to come off to get the exhaust bolt out at least.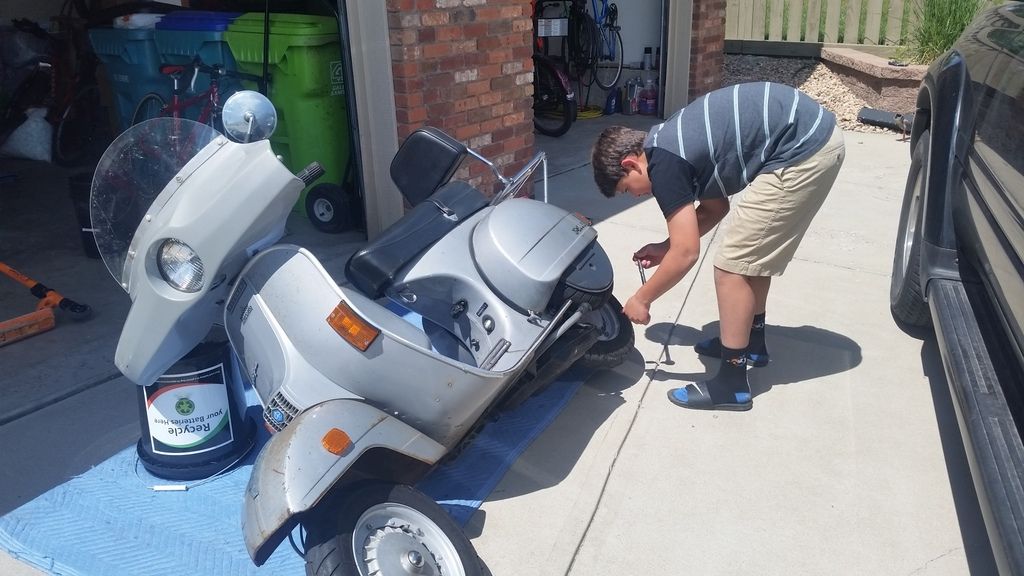 After that it was the usual strip down of the covers and carb etc. This is where time came into play. I got the old carb off and replaced it with the vortex before I pulled the cylinder. I was smart enough to remember I needed to jack the bike up and lower the motor to get the cylinder off. Of course this time the motorcycle jack had long been sold on Craigslist and I need a couple 5 gallon buckets.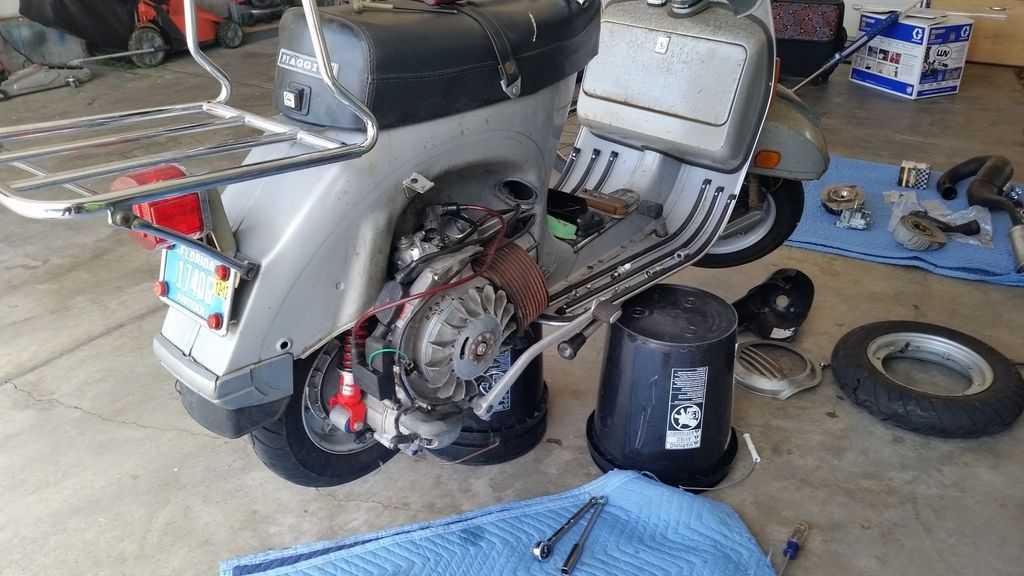 I then proceeded to pull the shock bolt (my Gucci 9mm bolt from 226). That's when I realized that the airbox hit the frame preventing the engine from swinging down enough to get the cylinder off.
That was about the time when things got sadder. I pulled the carb off and proceeded to yank on the lower airbox. It would wobble back and forth but wouldn't come off. It took the easy route and just called Hotrod Al and asked him "what the heck is holding my airbox on?". Hmm... appears I forgot there is a screw under the carb base gasket... Mine had backed part way out so it made it seem like something was snagging the airbox. I never thought to lift the gasket to look. After that, the airbox came right off and the motor could be dropped enough to pull the cylinder off.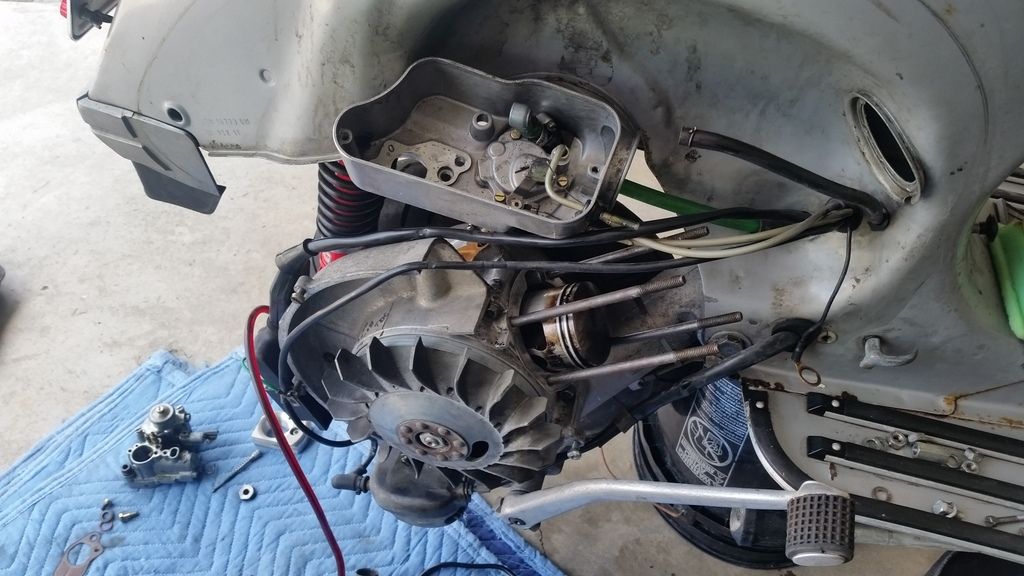 After that, I decided to do a bit of prep work. I took the new piston. New because it's unused. Not really new because I bought it 4 years ago. I bought it from Germany. Shipped it to Al for mods and then back to Florida and eventually to Colorado. Lot of miles on this baby for never being in a motor. I always like to take the pistons and use a file to break all the sharp edges. While I'm at it I always chamfer around the wristpin hole if it intersects the outer surface of the piston. This makes it easier to slide the writpin out after the piston has been used int he motor.
Next is a good time to double check the ring gap. Out of the box, the top ring had a 0.002" gap. I opened up the top and bottom ring gaps to about 0.013"+ with a small flat file.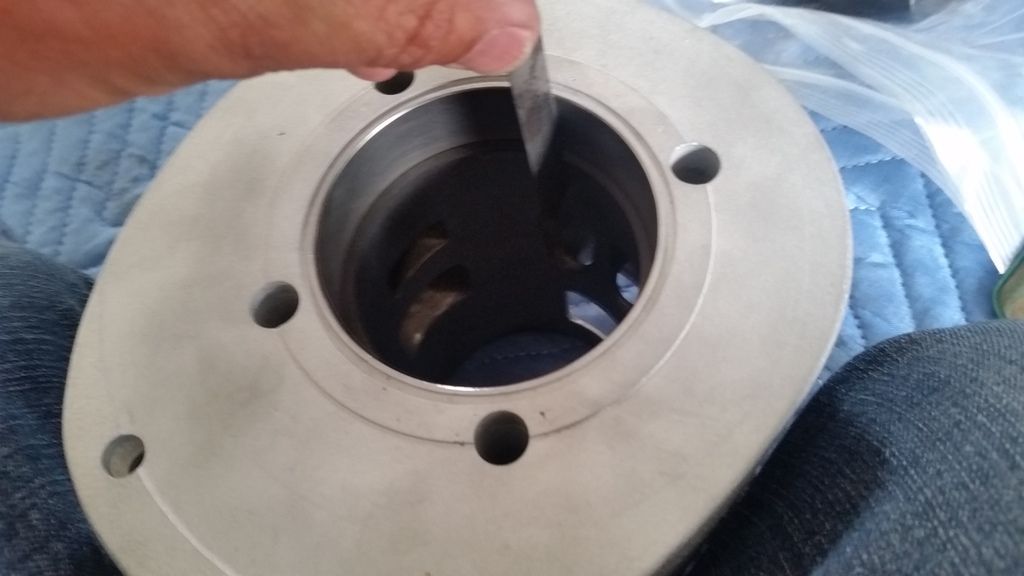 I realized I didn't have any two-stroke oil to lube the new parts with. So off to the store and the end of today's work.