Here's how to Bleed the Tilt Lock:
1) Open the front fairings to access the fluid resevoir. Note that moved it as shown (optional) in order to to more easily access it.
2) Rig up a Vacuum Bleeder tool, with an End to fit the resevoir, then use it to empty the resevoir by apply vacuum using a MityVac or equivalent.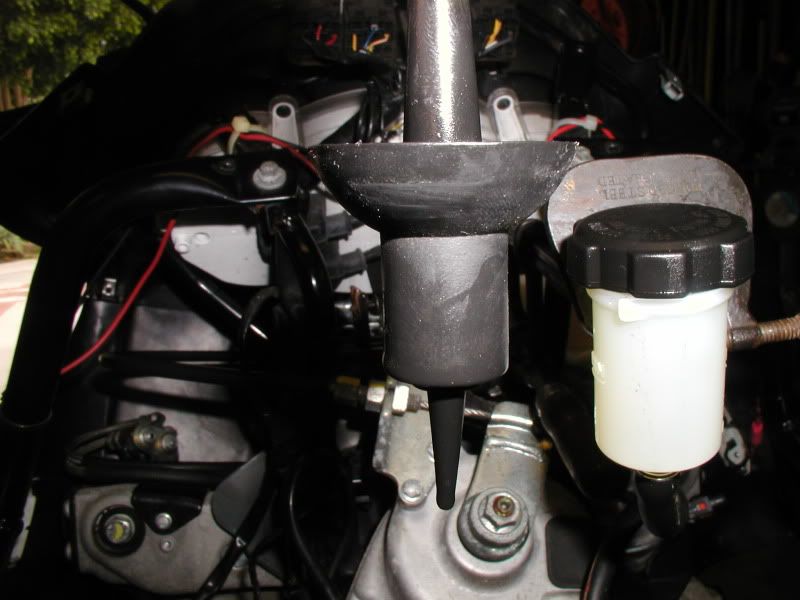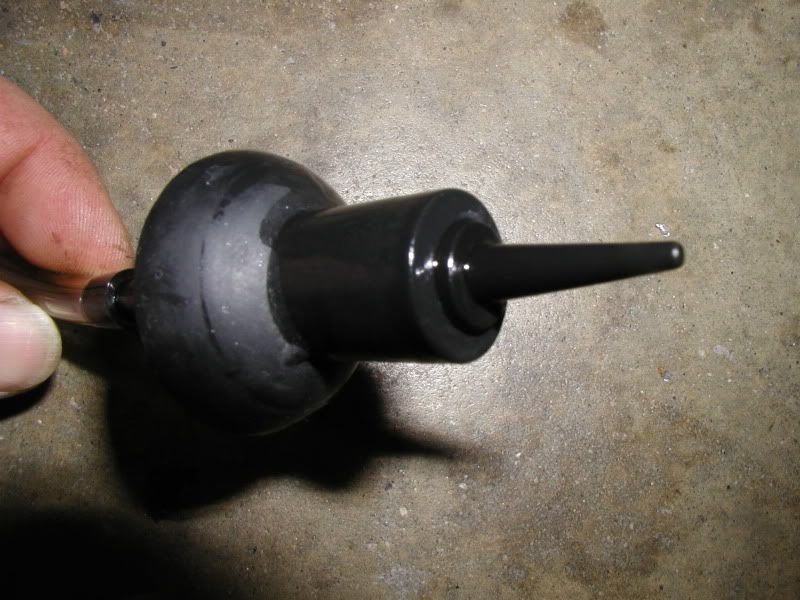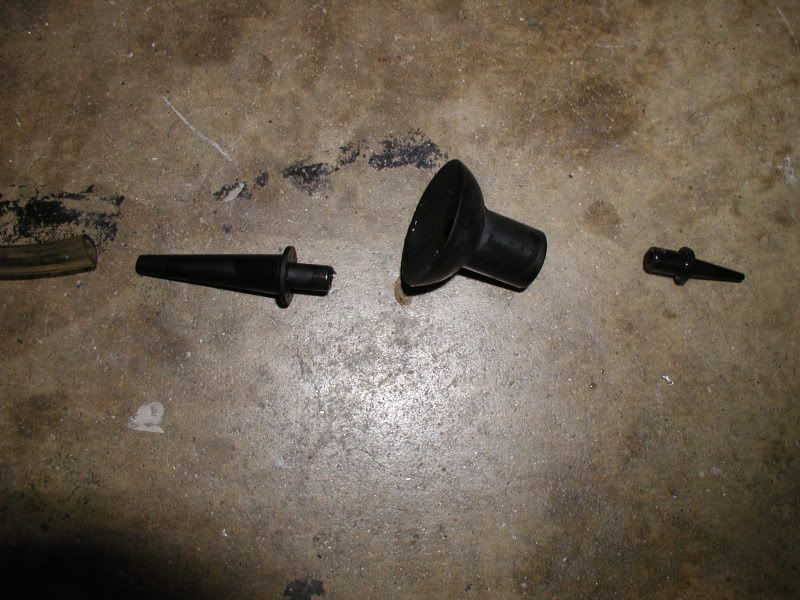 3) Rig up a Syringe as shown, to either of the bleed nipples on the lower end of the shock. Fill the syringe before hand (removing any air prior to use), with brake fluid. I used a syringe that I had on-hand, sold for adjusting the oil level in motorcycle forks.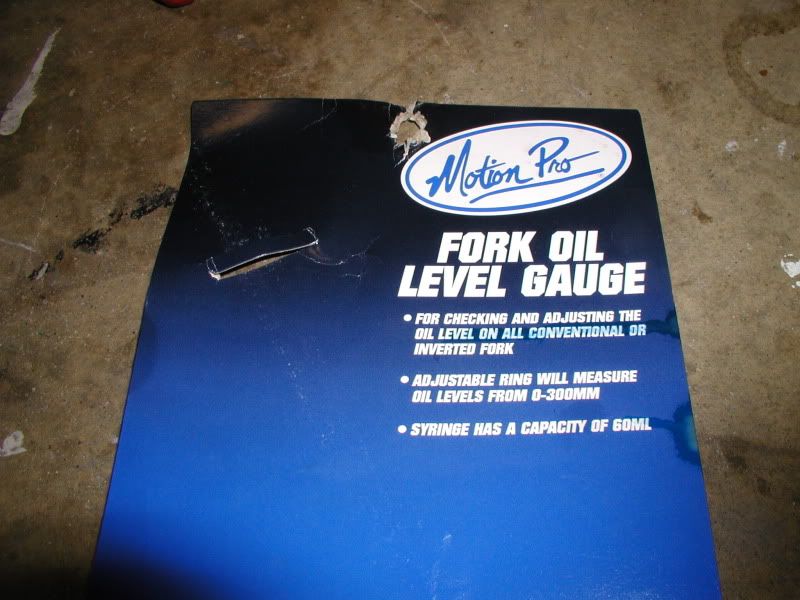 4) Put the bike onto the centerstand, and DISENGAGE the tilt lock (otherwise you can't move any fluid through the system!)
5) Use a wrench to open the bleed nipple (aprox 1/4-turn), then use the syringe to Push fluid into the bleed nipple, while simultaneously vacuuming fluid out the resevoir on top... The fluid will move very slowly, taking about 5-minutes to fill the container. Close nipple when done.
6) Now go to the other side of the bike, and bleed the 2nd nipple the same way, closing when done.
7) Top off the resevoir, leaving room (~1/2") to install the cap.