I just installed a flashing LED Brake Light on my LX150. This bulb has 20 red high powered LEDs and it "strobes brightly at 20 flashes per second for two seconds every time you hit the brakes. After 2 seconds the light stays bright as long as your foot is on the brake." Or in the case of a Modern Vespa, as long as you are squeezing the brake lever.
I purchased the bulb from Autolumination.com. You can find it on this page:
http://autolumination.com/1156_1157.htm
It's about a third of the way down the page, and I attached the picture from the website to help you find it.
It's not much of a mod, as it's a straight replacement of the brake bulb, but hey, we all have to start somewhere...
Below are the steps I followed. It's pretty straighforward, but as usual these are just indications, if you break anything don't blame me.
First you need to remove the two phillips screws that hold the brake light housing. The red plastic lens will come out, with the light bulb connections.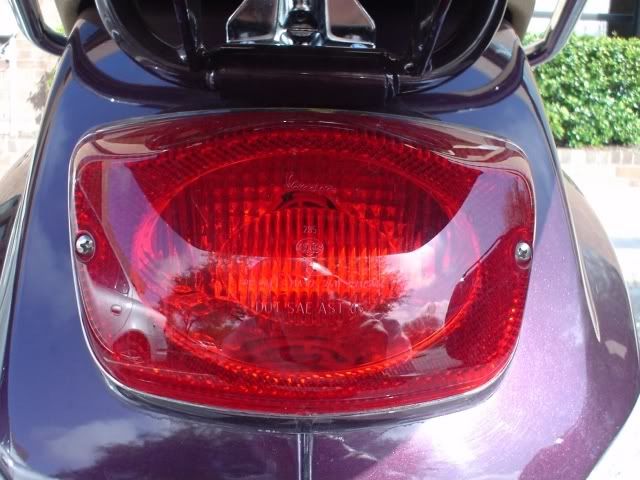 You will need to twist the orange connector about a quarter of a turn counterclockwise, and carefully pull out the connector and the bulb from the housing.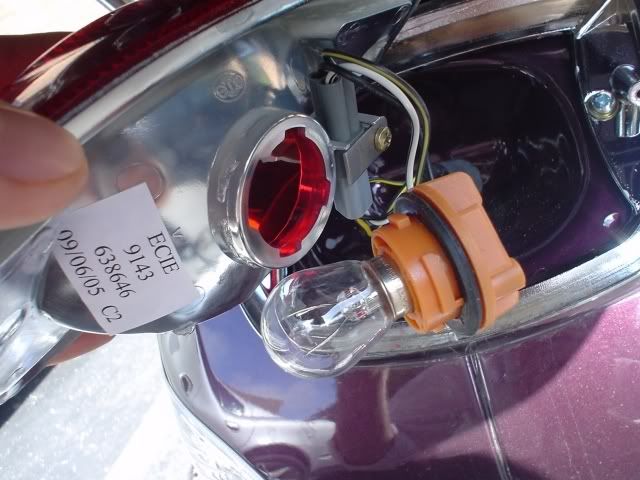 At this point you'll have to remove the bulb from the orange connector. You will need to gently push the bulb INTO the connector and twist it slightly counterclockwise. If you look at the corresponding picture, you'll see how the inside of the orange connector has two channels (only one is pictured, the other is opposite to it) that end with a 90 degree turn, where the two metal bumps on the bulb base slide into.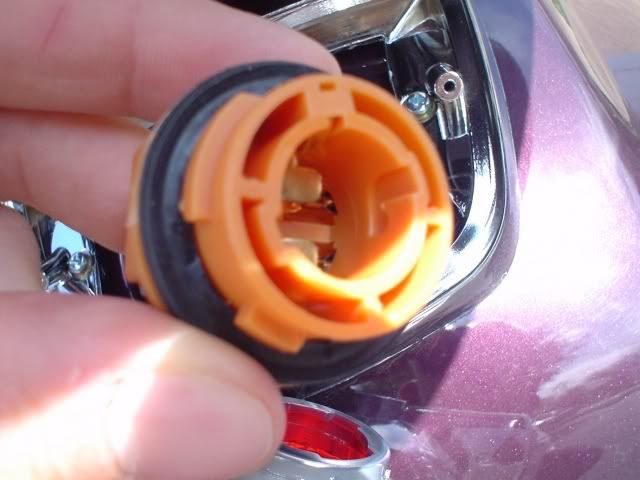 You can now insert the new bulb into the orange connector, by sliding it in and turning it clockwise.
NOTE: the two channels inside the orange connector are of different lenght, as the metal bumps are located on different spots on the bulb base. Make sure to note which side of the bulb base goes where, into the orange connector.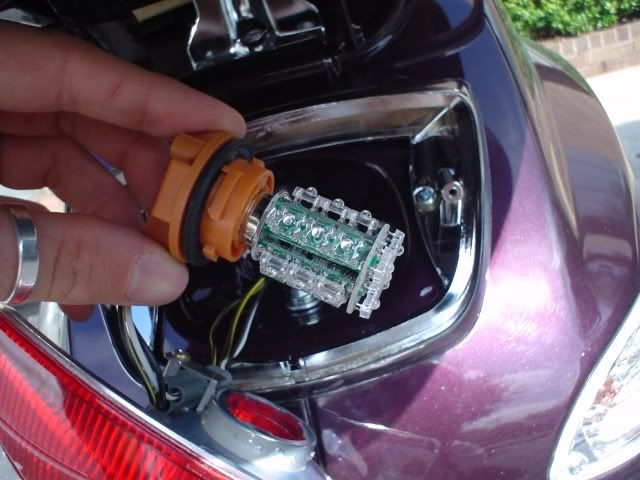 You can now re-insert the orange connector into the light housing, and screw the assembly back onto the chrome base on the scooter. Be sure not to overtighten the two screws, or you could crack the red plastic lens.
Et voila'! You now have a flasing brake light, which should make you more visible from behind and hopefully safer on the road.
Let me know if you have questions, or if you want to see the full size pictures to see more details.
Have fun!
Texio