They are genuine Suzuki V-Strom hand guards but look right on the Fuoco I think. Only a small amount of modification required to make them fit ok.
Hopefully no more cold hands.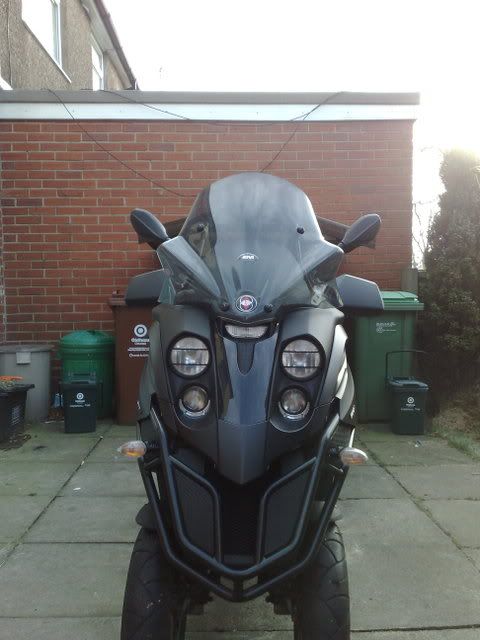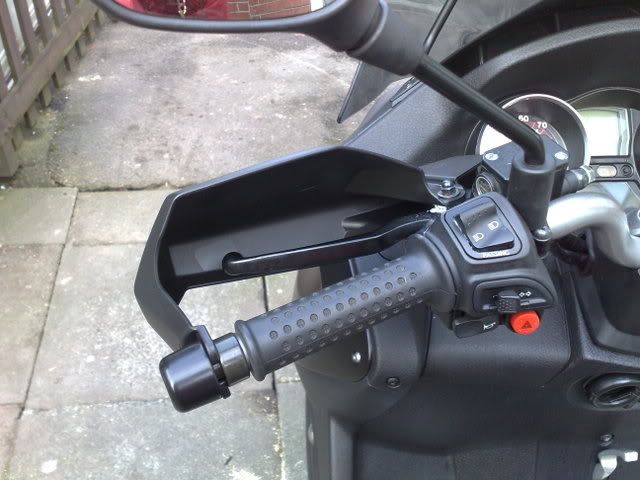 I followed the instructions using the fitting kit, disregarding the references to clutch cable.
Right hand guard
This needed cutting out to clear the brake light switch connector and wire. When you offer it up it's plain to see where.
Left hand guard
No trimming needed on the actual guard. The bolt that you use, to replace the brake lever pivot bolt. I decided to run a die down the thread, to extend it all the way up to the shoulder, other wise there is not a lot of pivot shank inside the actual brake lever. I found that the spacer is not required either.
You also need 2 6mm x 60mm csk bolts, to fit the end weights with the supplied spacers. The supplied bolts are huge, and you can't cut them down as the thread doesn't go far enough down the length, can't run a die down it either as these bolts have been thread rolled (plain shank diameter is smaller than thread diameter).
Fuoco interpratation of the fitting instructions, hope this is clear to understand. The red highlights indicate the parts not needed, the yellow indicates the parts I modified. (NOTE: Bolt F is my intended alteration, I have not done this yet.)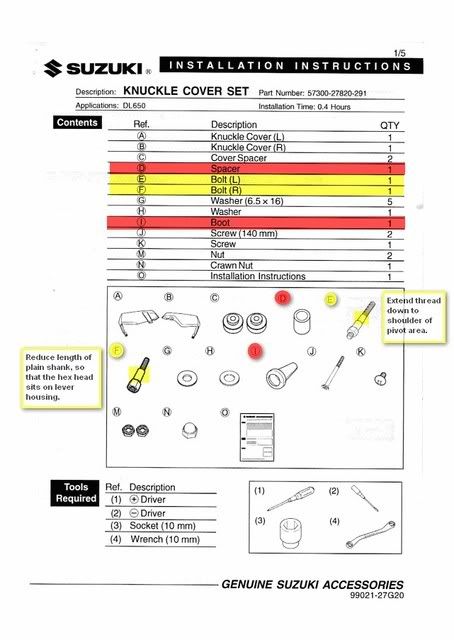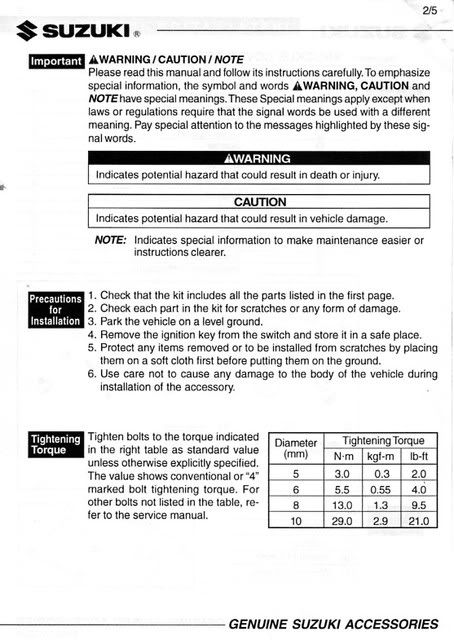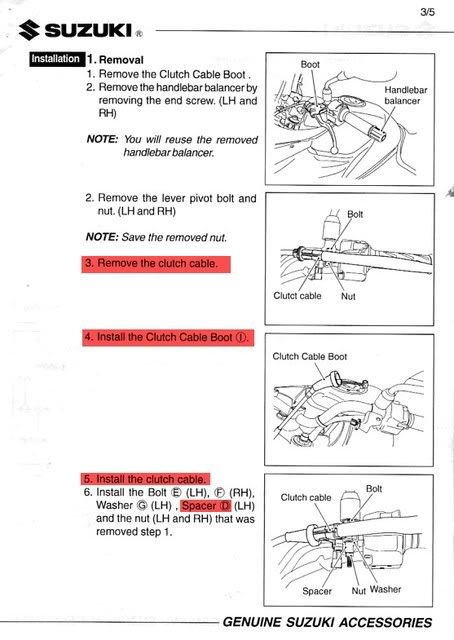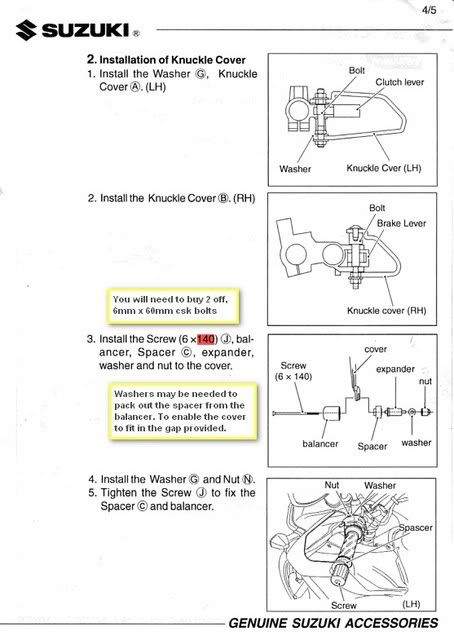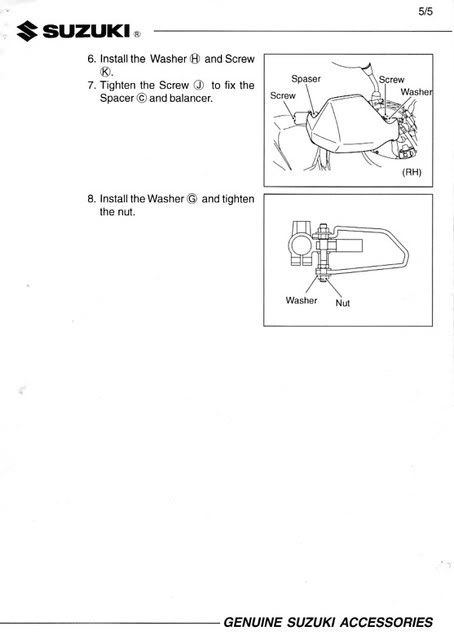 This is the only bit of plastic trimming I had to do: