Ok, so not strickly a Piaggio, but the bike has Piaggio written on more times than Italjet.
Just a quick Hi from Nottingham, and for those of you who are interested the story of how i've been getting round the rebuild of a bike thats very rare in the UK (there's around 25 left on the road)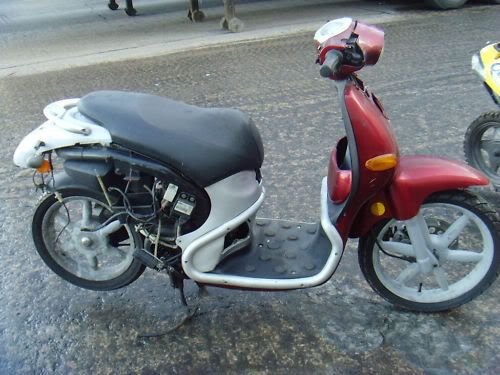 This was the starting point, not sure if you've seen too many of these, so it's a 1999 Italjet Torpedo 125 (T125). Mechanically Identical to a Vespa ET4 pre Leader, apart from the front suspension and the larger wheels.
I ended up with this compleat bike and a very large box of bits, so did a total strip down and picked the best bits,
Got the engine running and sorted with very little trouble, the little 4 stroke seems a tough old bird in comparison to the Japanise 2 strokes that i'm used to.
I knew that bit would be easy due to the ease of the parts availability. Next step was start on the body work, I chose the colour (a kind of matalic battle ship gray) I wanted to go for a bit of a ex MOD look (military)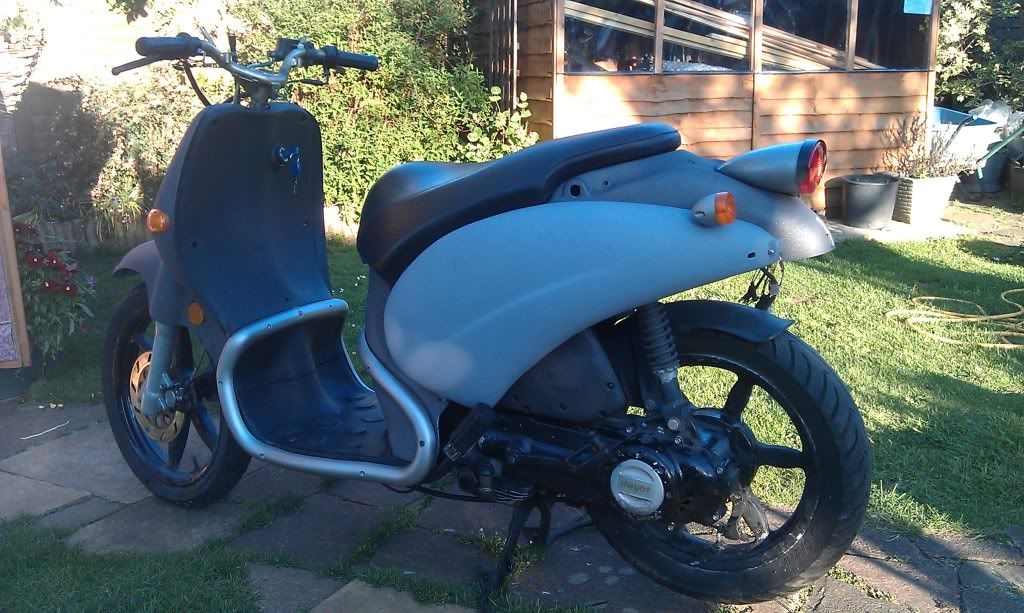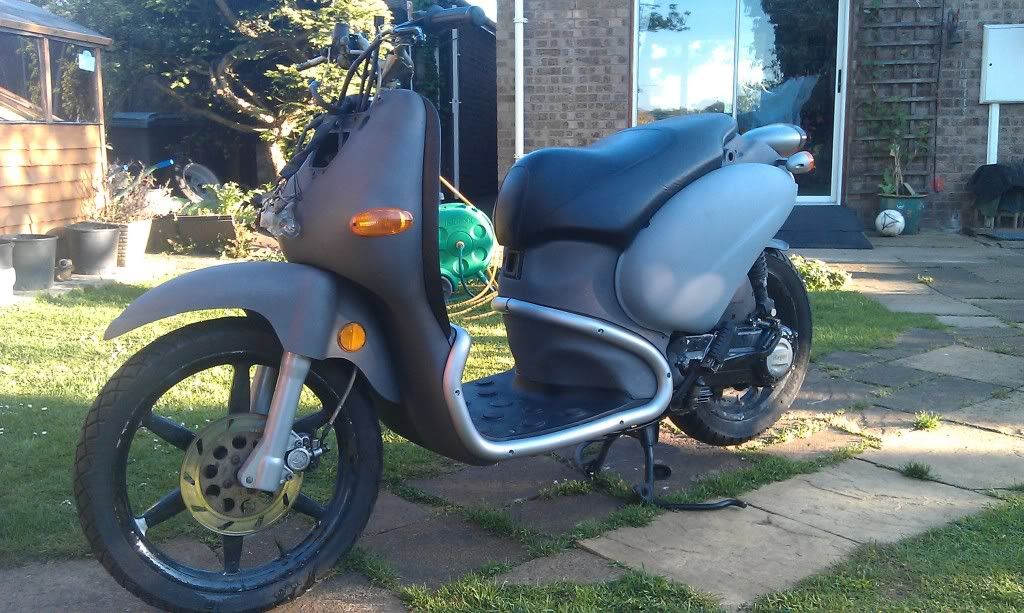 At this point things started to get a bit tougher. the housing for the headlamp and speedo was totaly wrecked, so after some thinking round a bit of looking into what other people have done I got some inspiration from the States and decided to go back to basics and have bare handle bars, after a good session with the grinder managed to get the stock handle bars looking ok,
Robbed some swich gear of an old Suzuki of mine, new custom Headlamp, and a Honda speedo and this is as far as I've got
Should get it all wired up this weekend and be at a point where everything functions.
I'm not really sure how far to go with the embelishments, if I should put some chrome work on or if to keep it simple and utility? any Ideas would be cool.
If you got this far, well done and thanks for letting me tell the story