The play in the gear stack should be between 0.15mm to 0.40mm as measured using a feeler gauge between the gear and the circlip of the assembled gear stack:
From a post by SaFis
Pictures showing correct and incorrect alignment for the gears in an EFL stack. They also apply to a pre-EFL stack, but the driveshaft will have a machined lip rather than a circlip+spacer like the EFL.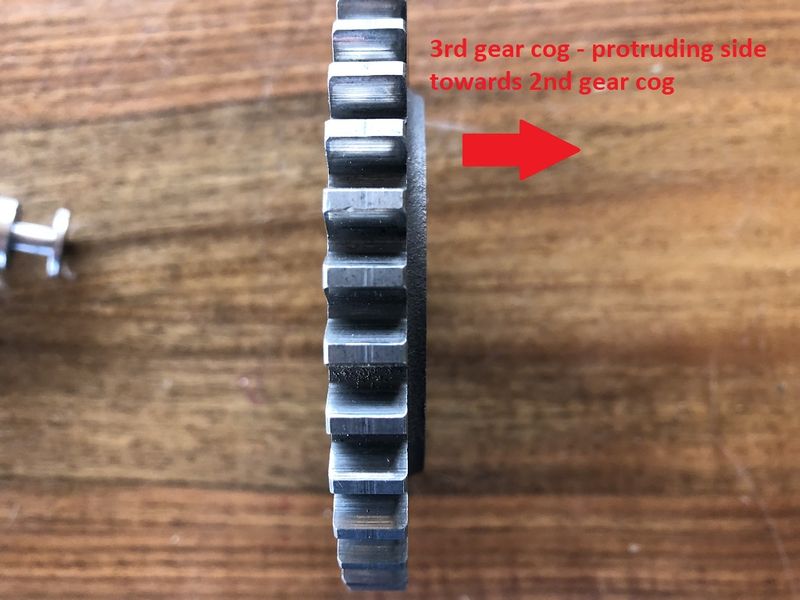 The idea that the gap for neutral is a space on the inside rather than outside is a concept that frequently gets misunderstood for some reason.
4 - 3 -2 - 1
Last Updated
Tue, 02 Aug 2022 14:35:44 +0000